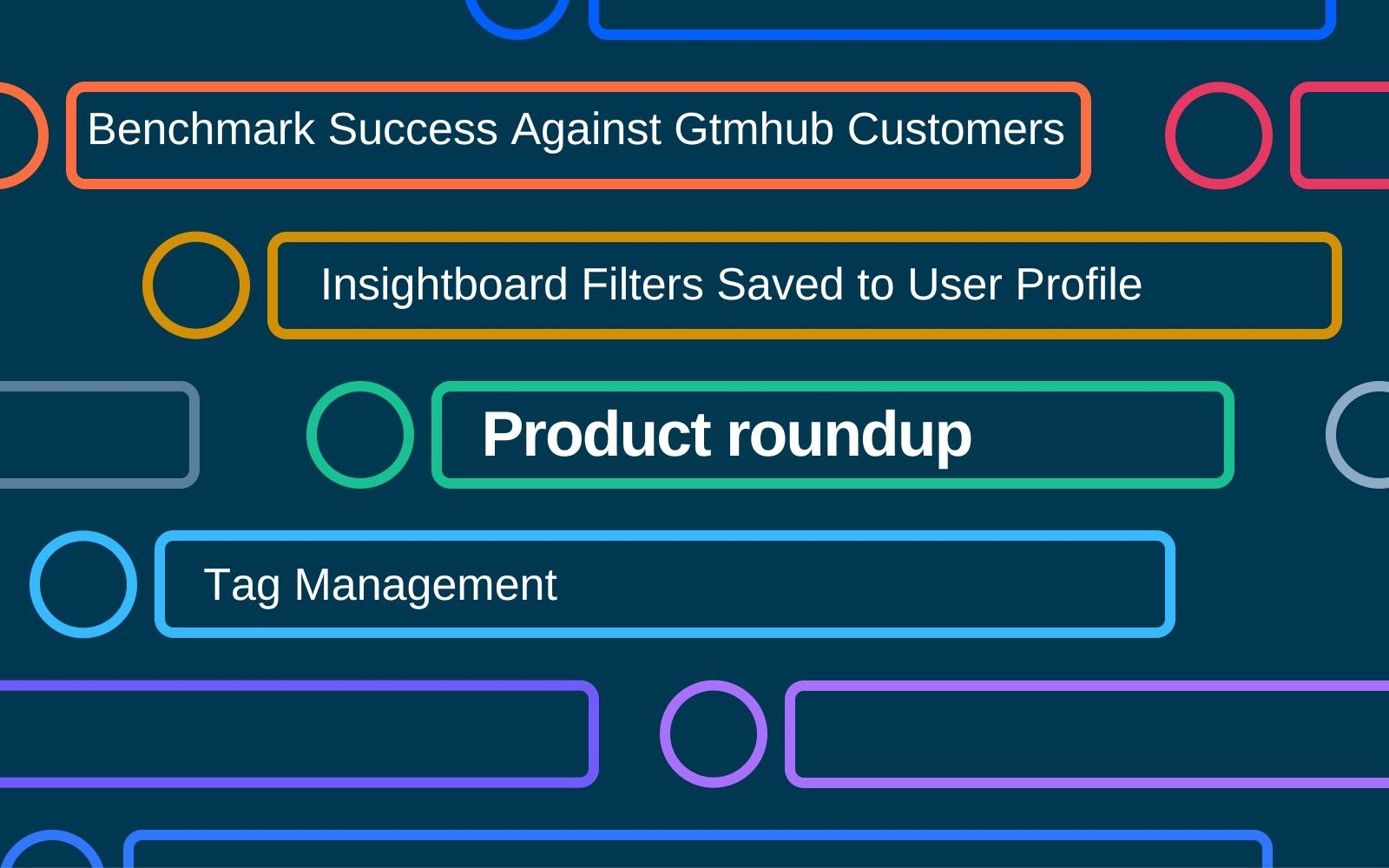 DATE:

AUTHOR:

Quantive Product Team

RELATED ROADMAP ITEMS:
Q3 Roadmap
🚀 New
✨ Improved
Weekly Product Roundup for 07.15.2022
DATE:
AUTHOR: Quantive Product Team
This week we've added Benchmark Reports, allowing you to benchmark your OKR success and processes against other Gtmhub customers. We've also improved our Insightboard Filters to improve the user experience, and added Tag Management to help you monitor the use of Tags across Gtmhub. Check out what's new:
Benchmark OKR Success Against Gtmhub Customers
What's new? With OKRs being a relatively new methodology, many companies want to review their progress by benchmarking against other companies of similar market and size. Gtmhub will now allow accounts with access to Gtmhub's Customer Success team to receive these reports.
What's Included in Benchmark Reports?
The reports will allow you to benchmark your organization against other companies using the Gtmhub platform, with charts to compare OKR progress as well as OKR processes.
You can use these insights to highlight areas of success and areas that need improvement, allowing you to react and improve where necessary.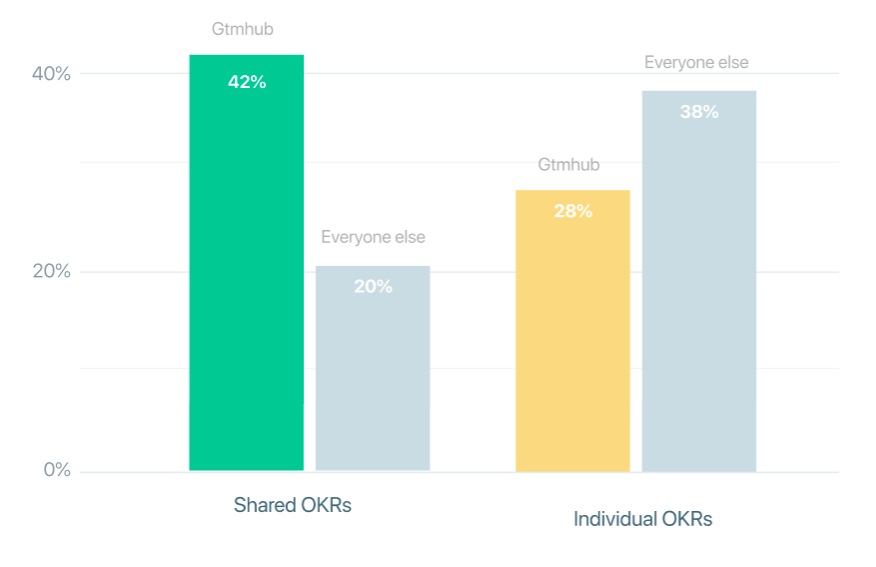 Want to learn more? Visit our full release note on this new feature.




We have also added some additional enhancements to Gtmhub to improve your user experience. Check out what we've added:
Insightboard Filters Saved to User Profile
Insightboard Filters are a convenient way to dynamically narrow down the displayed data in an Insight without editing its SQL code. Now, when filtering an Insightboard, the filters will be automatically saved on a User level, so that they are conveniently in place for the next time that User reviews the Insightboard. As they are saved on a User level, the applied filters will not be visible to anyone else within the platform who enters the same Insightboard and may want to apply different filters. For more information, visit our help article on Insightboards.
Tag Management
Tags are used across Gtmhub to organize OKRs and Insightboards, filter OKRs, and generate reports. As your use of Gtmhub scales, managing these Tags is important. We have introduced Tag Management to allow you to control the use of Tags across your organization. In Tag Management, you can now see the count of OKRs using a Tag and define the Tag rules Globally and by Session. For more information, visit our help article on how to create and use Tags.
New Roadmap Features
Here are new features that were added to our Product Roadmap:
Alignment View: Show Details When Zoomed Out. We are making Alignment View easier to use by adding the ability to show details of OKRs when zoomed out. In Alignment View users will often be zooming out to gain perspective and see the bigger picture, but when zoomed out, the OKRs become so small that the text is hidden. We are adding the ability to hover over an OKR when zoomed out which will bring up the details of that OKR, preventing the need to zoom in and out continuously. For more information or to subscribe to this feature release, visit the roadmap item here.

Real-Time Gtmhub Reporting: Insightboards Sync Immediately. We are improving Insightboards by updating the data syncs to real-time. Currently, data in Insightboards is synced hourly, meaning the data can be outdated when you review the Insightboard. Improving the reporting to real-time with immediate syncing will mean that all data displayed in the Insightboards is accurate and in real-time. For more information or to subscribe to this feature release, visit the roadmap item here.