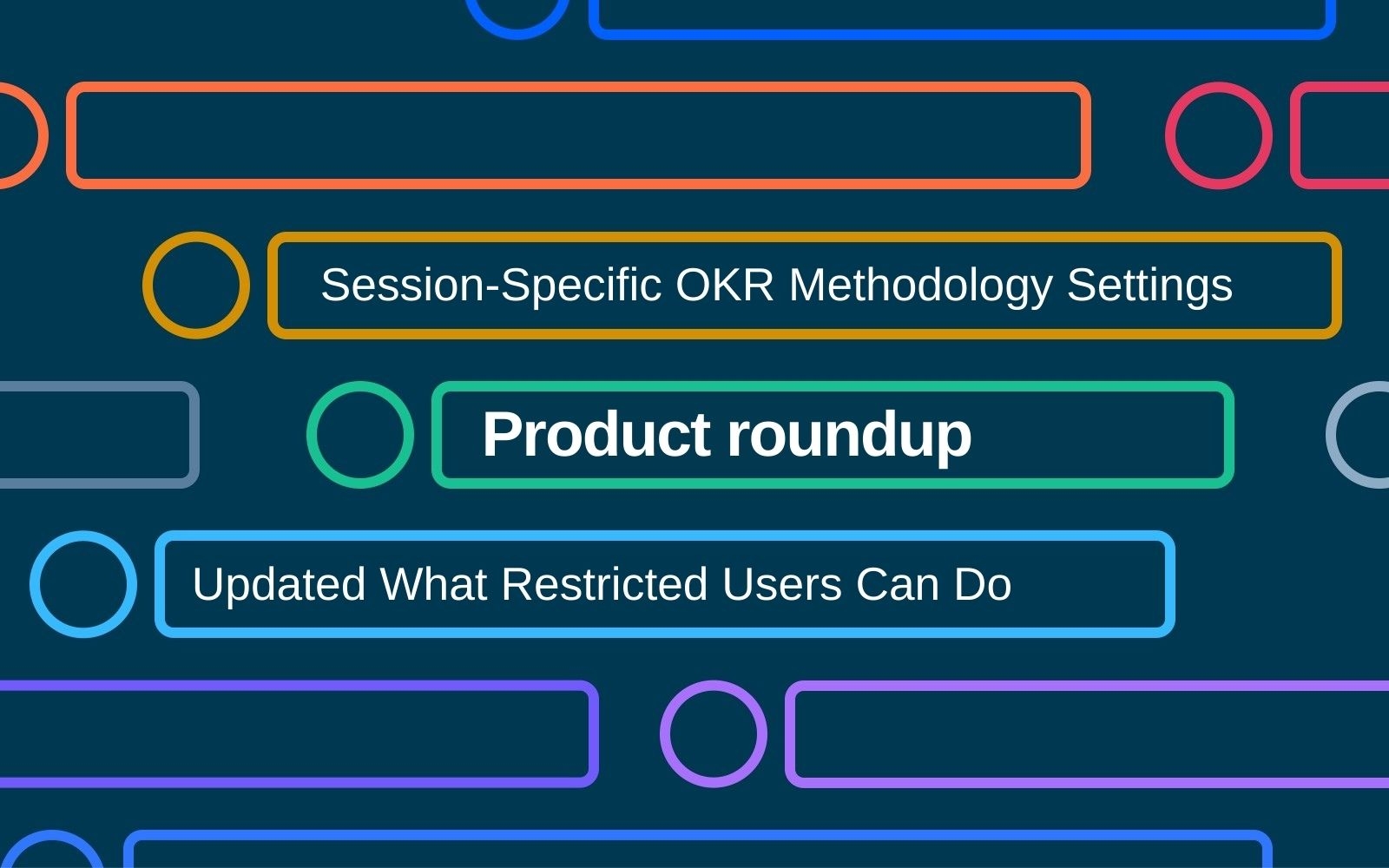 DATE:

AUTHOR:

Quantive Product Team

RELATED ROADMAP ITEMS:
Q3 Roadmap
🚀 New
✨ Improved
Weekly Product Roundup for 07.08.2022
DATE:
AUTHOR: Quantive Product Team
This week we have added Session-specific OKR Methodology settings, allowing you to further customize the Gtmhub platform to the needs of your business. We've also updated the permissions of what Restricted Users can do to help avoid confusion and add security when inviting others in your organisation to view Gtmhub. Check out what's new, including some exciting updates to our product roadmap.
Define OKR Methodology Settings for each Session
What's new? We have launched the ability for Admins to define the OKR Methodology settings for each Session. Previously these settings could only be set globally for the entire account. Allowing OKR Methodology settings to be defined on a Session-by-Session basis adds further flexibility to Gtmhub, and means the global Methodologies can stay in place but with exceptions for certain Sessions.
The improvements will allow Admins to:
Adjust/limit the number of Objectives per User

Adjust/limit the number of Key Results per Objective

Define whether an OKR can have shared ownership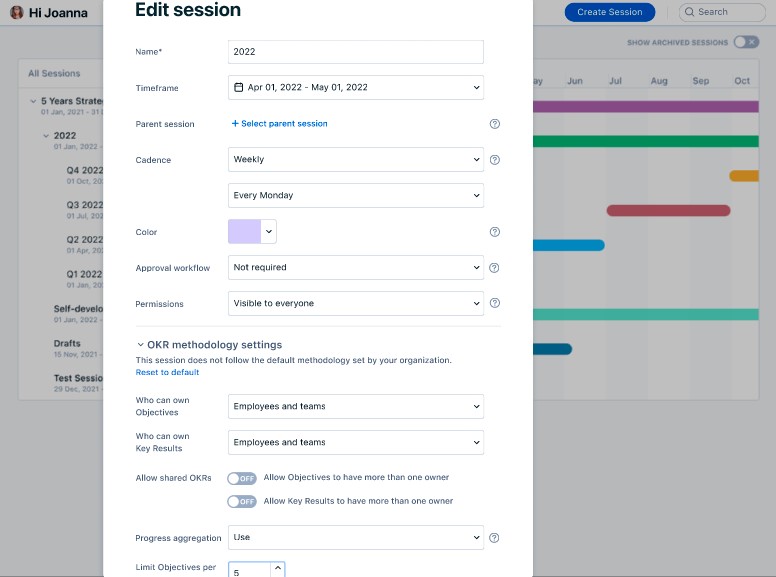 Want to learn more? Visit our full release note on this new feature.
Updated Permissions for Restricted Users
What's new? We have made updates to what "Restricted Users" can do. Previously, Restricted Users were able to:
Create/edit Tasks

Create/edit Whiteboards

Appear in the list of OKR task assignees
We have removed access to these features, which enables you to provide more secure access to anyone in your organization. To avoid confusion, we have also renamed the role to "View Only". View Only users can still view Gtmhub and add comments, but they will not be able to edit anything within the OKR process.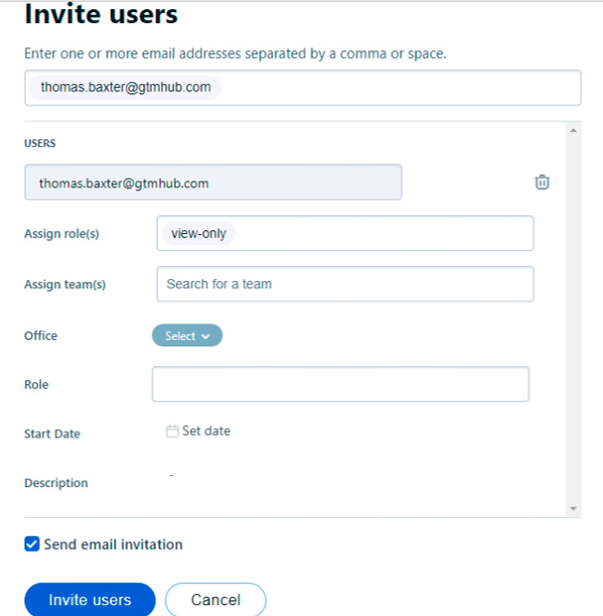 Want to learn more? Visit our help article on inviting new users and managing user roles.
New Roadmap Features
Here are new features that were added to our Product Roadmap:
Simple Status Reporting with Reflections. We're adding Reflections to Gtmhub as a way to promote more collaboration, transparency, and engagement within teams. Reflections are similar to Key Result Updates in that users can submit a weekly status report on the work they've done, any challenges or blockers, and their achievements. Team Managers will have the ability to customize the questions included in Reflections, or turn off the Reflection function for the team they're managing. For more information, visit the product roadmap here.

Enhance Filters with AND/OR Filters. Filters are used to quickly find items within Gtmhub. Currently, we have "And" filters allowing you to locate items when 2 or more conditions are met. We are introducing "Or" filters to allow you to quickly find items where one or both conditions are met. For more information, visit the product roadmap here.