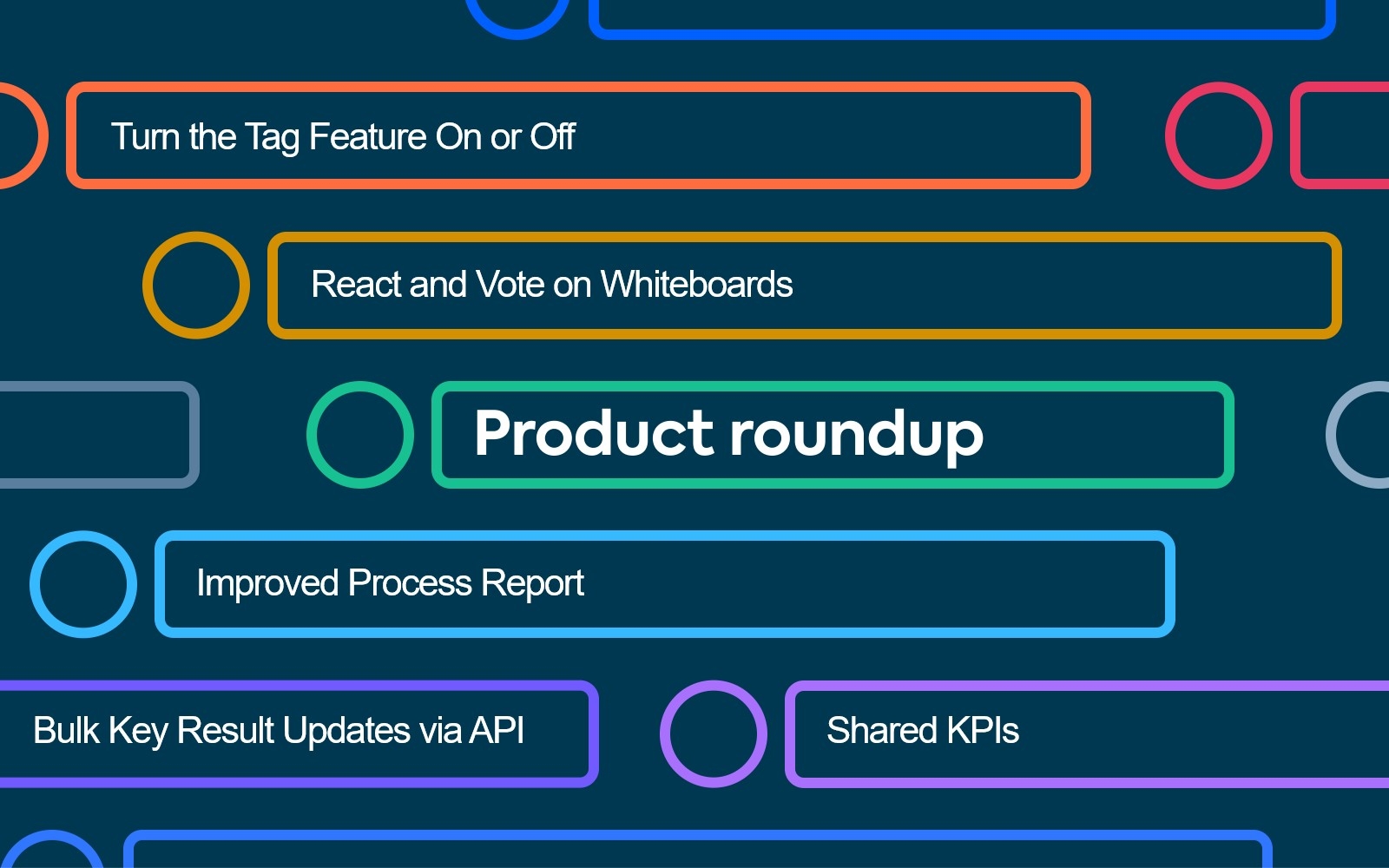 DATE:

AUTHOR:

Quantive Product Team

RELATED ROADMAP ITEMS:
Q2 Roadmap
🚀 New
✨ Improved
Weekly Product Roundup for 04.29.2022
DATE:
AUTHOR: Quantive Product Team
This week we launched the ability to react and vote on Whiteboards, shared KPI ownership, an improved Process report, and more. Check out what's new:
React and Vote on Whiteboards
What's new? Make your brainstorming sessions easier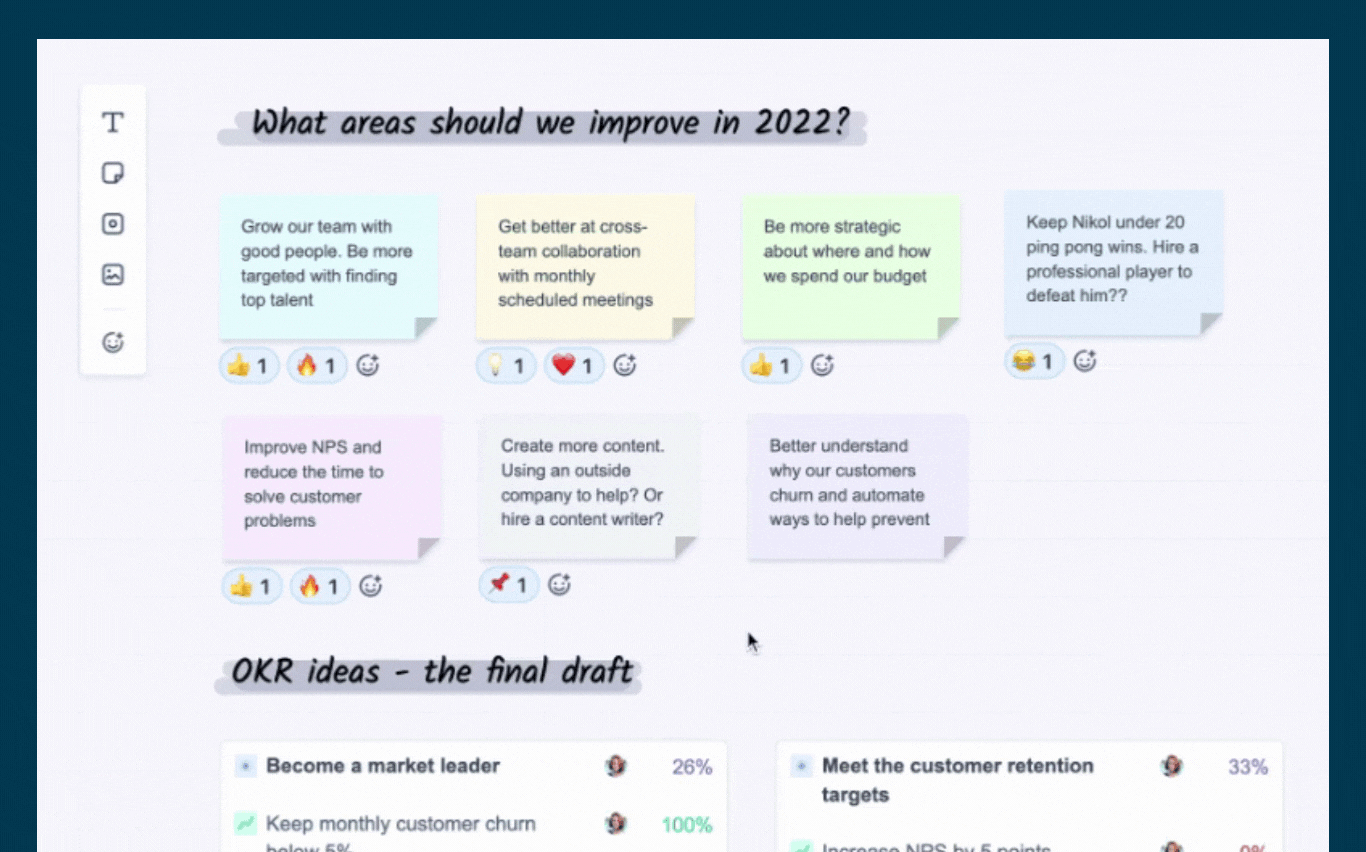 When brainstorming in Whiteboards, you can now add emojis to provide feedback quickly, validate ideas, and easily know what to focus on and prioritize. Find the most popular ideas with one quick glance. Want to learn more? Visit our full release note on this new feature.
Shared KPIs
What's new? We made it possible to show all contributors to KPIs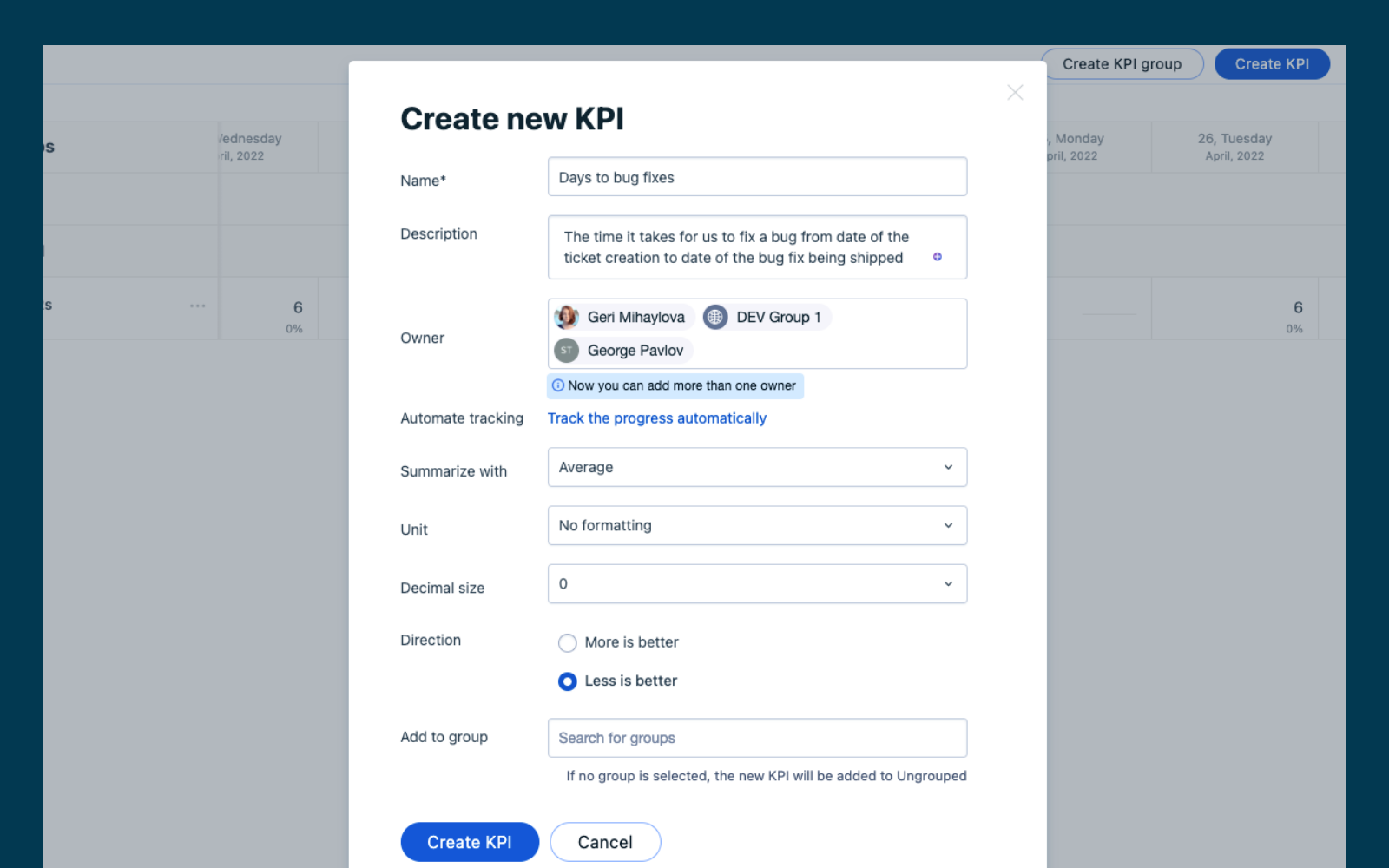 In reality, you have an entire company supporting the performance of KPIs. And it's time your KPIs in Gtmhub represented that! Instead of only having one individual own a KPI, you can now set multiple owners and teams to show everyone who is contributing to a KPI. Want to learn more? Visit our full release note on this improvement.
Improved Process Report
What's new? We made it easier to visualize data on the Process Report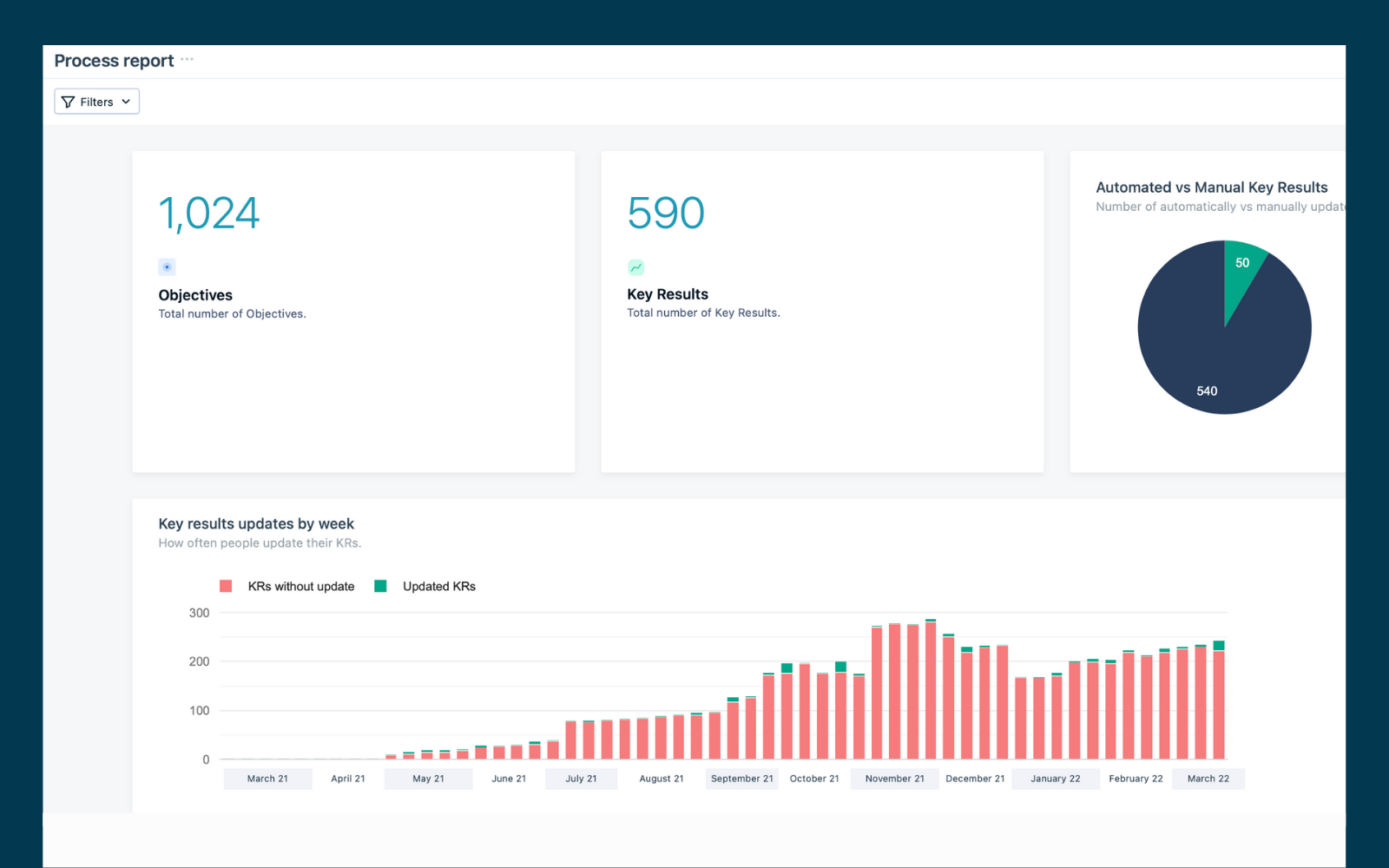 Our Process Report provides insights that describe how effectively your organization is at running the OKRs process. We improved two of the charts to show more meaningful data on the OKR process. Want to learn more? Visit our help article on how to view and use the Process report.




Turn the Tag Feature On or Off
As an extension of our feature toggling release, we have added Tags to the list of features that an account admin can turn on or off globally for their account.
Multi-language Support for Quickfill Key Results
We released our Quickfill Key Result feature back in February, and now we have improved it to support additional languages including German, French, Spanish, Portuguese, and Bulgarian.
Bulk Key Result Updates via API
When updating Key Results via API, you can now update multiple Key Results in one request instead of having to complete them one by one.
Use "Role" Filter in Lists
When creating Lists, you can now use a team member's user role as a filter, including the ability to have the role column visible when exporting data from your account. And speaking of user roles, you can also now add a description to roles to provide more clarity around assigning the right roles to users.