DATE:

AUTHOR:

Quantive Product Team
The Hub shows Objectives and Tasks
DATE:
AUTHOR: Quantive Product Team
When we first introduced the Hub, it only displayed Key Results so that anyone could easily find and update them.
With the improvements below, all users will benefit from a view that is richer in context, and that makes updating and reviewing progress very easy.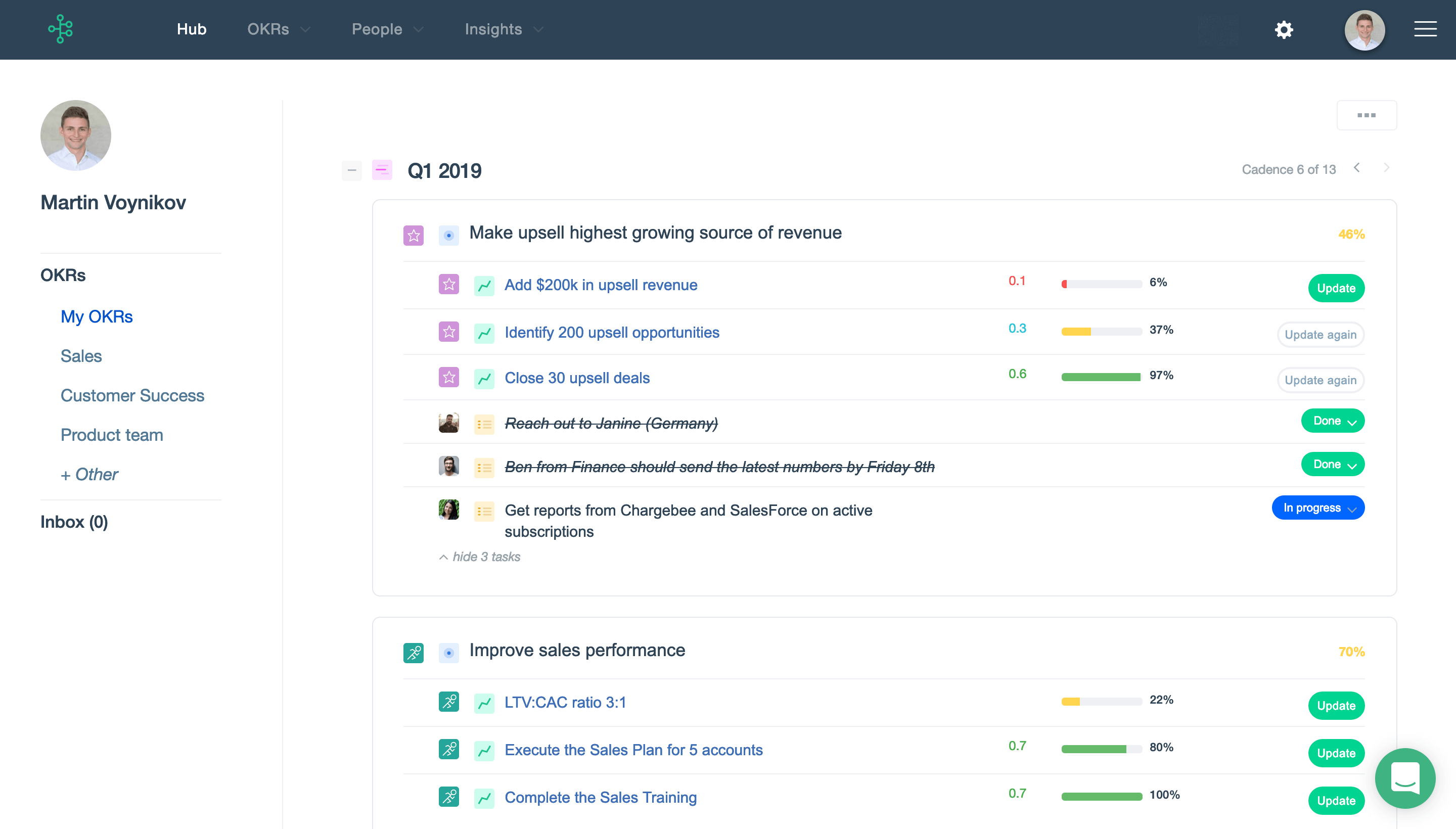 Here are two new things that will make the Hub an all-time favorite:
– We're adding Objectives to the Hub and the tasks now live under each Objective .
– We're adding the function to shift through cadences and view progress for each cadence. E.g. my team has specified a weekly cadence to update our KRs, and I can go back week by week to see how we've progressed.
Finally, we know filtering is important. As a manager, I can go to +Other and select the team(s) or individual(s) I want to review.