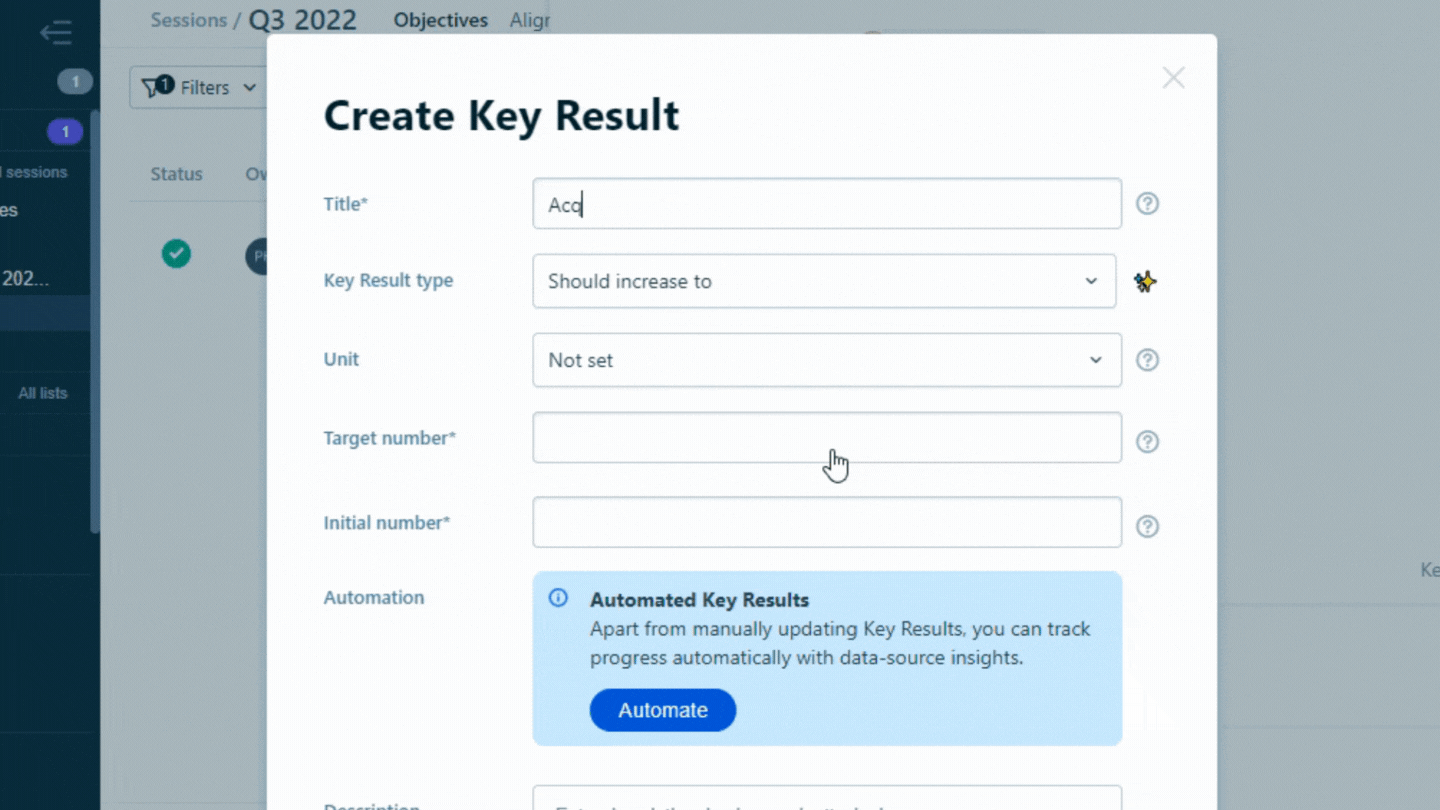 DATE:

AUTHOR:

Quantive Product Team

RELATED ROADMAP ITEMS:
Q3 Roadmap
✨ Improved
💥 Scale
🏢 Enterprise
📍Quantive Results
Suggest to Automate a KR/KPI When Creating It
DATE:
AUTHOR: Quantive Product Team
Automating KRs and KPIs in Gtmhub saves you time adding manual updates, and leads to more accurate reporting. We have introduced suggestions for automating both KRs and KPIs when creating them, to save you time on manual inputs and increase the accuracy of your KR and KPI updates.
Improvements
The naming of KRs and KPIs tend to explain exactly what is being tracked. They explain so well what is being tracked, that Gtmhub is now using this naming to intelligently suggest which data source to use when automating your KR/KPI updates.
Through this, Gtmhub is making it easier for users to automate their KR/KPI updates, thus saving them time and effort on manual updates, and ensuring accuracy of their reporting.
Want to learn more?
For move information, visit out help article on creating dynamic KRs, or creating dynamic KPIs