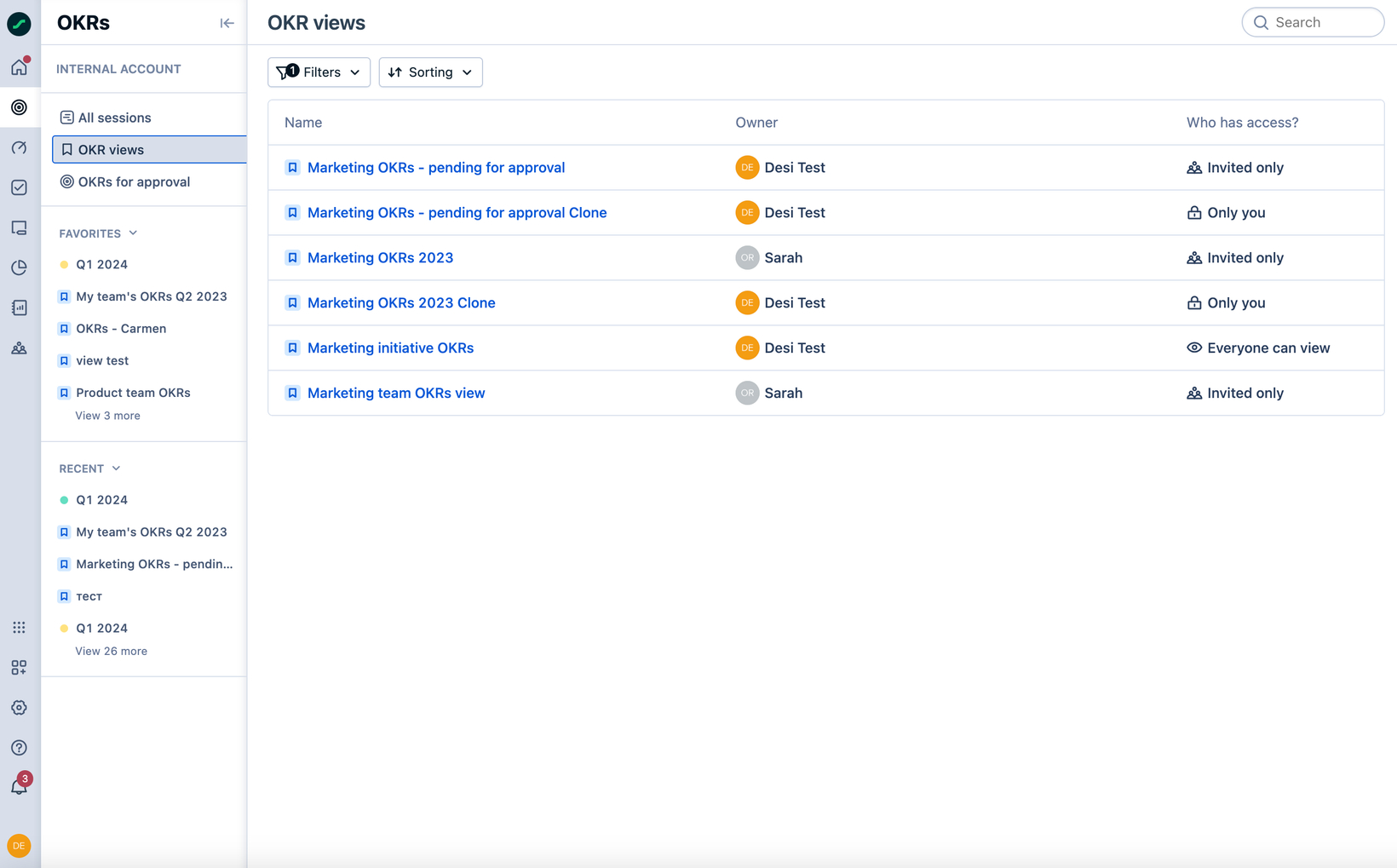 DATE:

AUTHOR:

Quantive Product Team

RELATED ROADMAP ITEMS:
Q3 Roadmap
🚀 New
🏢 Enterprise
📍Quantive Results
Save and share filtered OKR views
DATE:
AUTHOR: Quantive Product Team
When navigating to OKRs in a specific Session, it is most common for a user to be interested in seeing specific OKRs relevant to them. We have added the ability to create, save, and share a filtered or sorted OKR view to help streamline the OKR management process, eliminate content overload, and empower collaboration across the organization.
Creating custom OKR views
Users spend 35 minutes on average every day adding filters. Improving filtering capabilities will make it easier for users to find the most valuable information.
Save multiple views
Whether it's your team's OKRs, manager's OKRs, a specific product line, or a portfolio, create custom OKR views of what you want to monitor regularly.

Custom views for all roles
Any standard Quantive Results' user, no matter their function, will be able to save custom OKR views. View-only roles will not be able to create OKR views.

Share saved views
Share your personalized views with other team members in your account, including view-only users.
Availability
Saving and sharing OKR views are available for customers on Enterprise plans.

Want to try it out?
Login to your account to start creating your personalized OKR views, or learn more about getting started with OKR views.