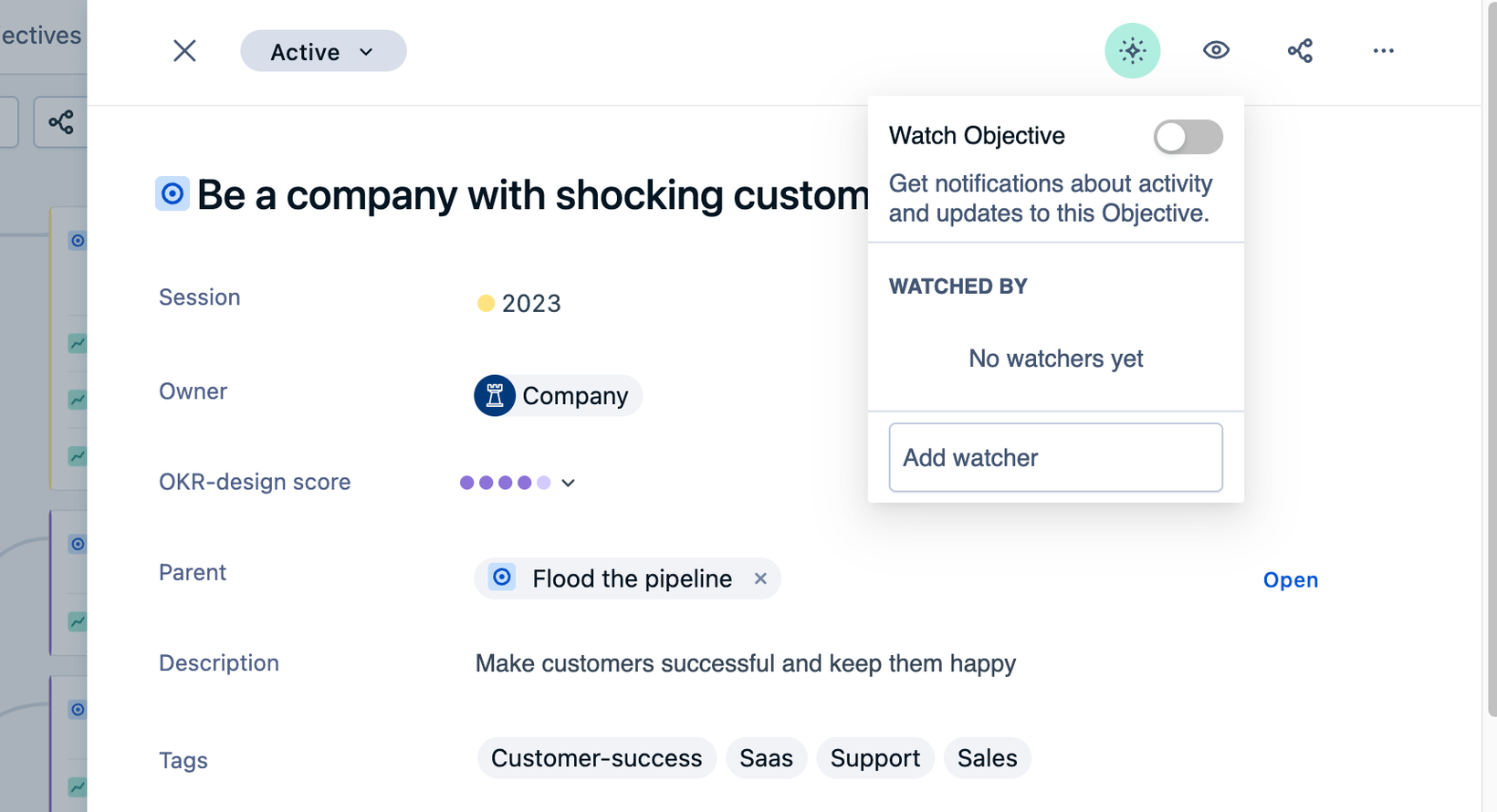 DATE:

AUTHOR:

Quantive Product Team

RELATED ROADMAP ITEMS:
Q3 Roadmap
🚀 New
🚩 Essentials
💥 Scale
🏢 Enterprise
💻 Desktop
📍Quantive Results
Quicker access to what you care about with tagging, OKR watching, and more.
DATE:
AUTHOR: Quantive Product Team
We always look for ways to help you customize Quantive Results to your processes and get you to the information you care about faster. There are a few improvements in Quantive Results that will help you do just that!

Tagging at the Key Result level
Tags are now available for Key Results, not just Objectives, allowing you to filter information at a more granular level. Learn how to use tags.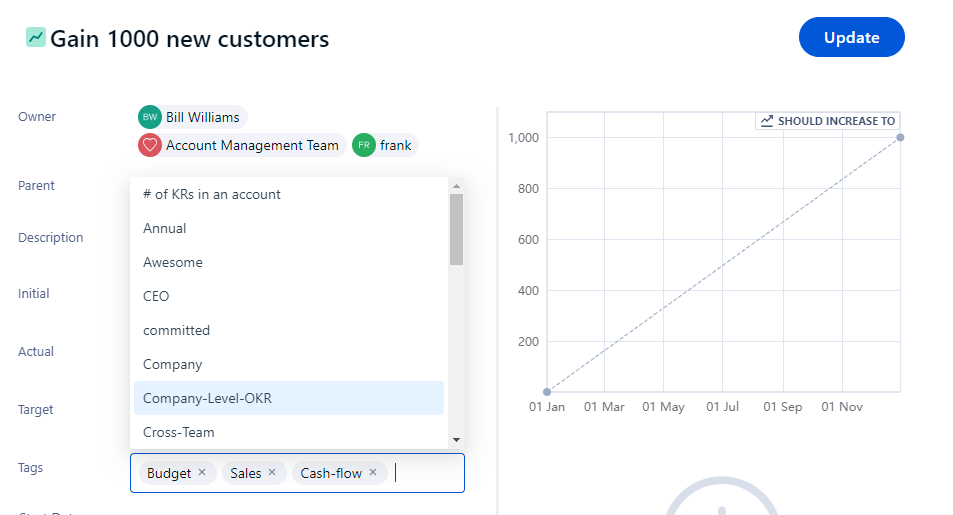 View Related Items in Alignment
Linking related Objectives are a helpful way to show supporting efforts, and now you can view all related items alongside OKRs in the alignment view. Learn more about using Related Items.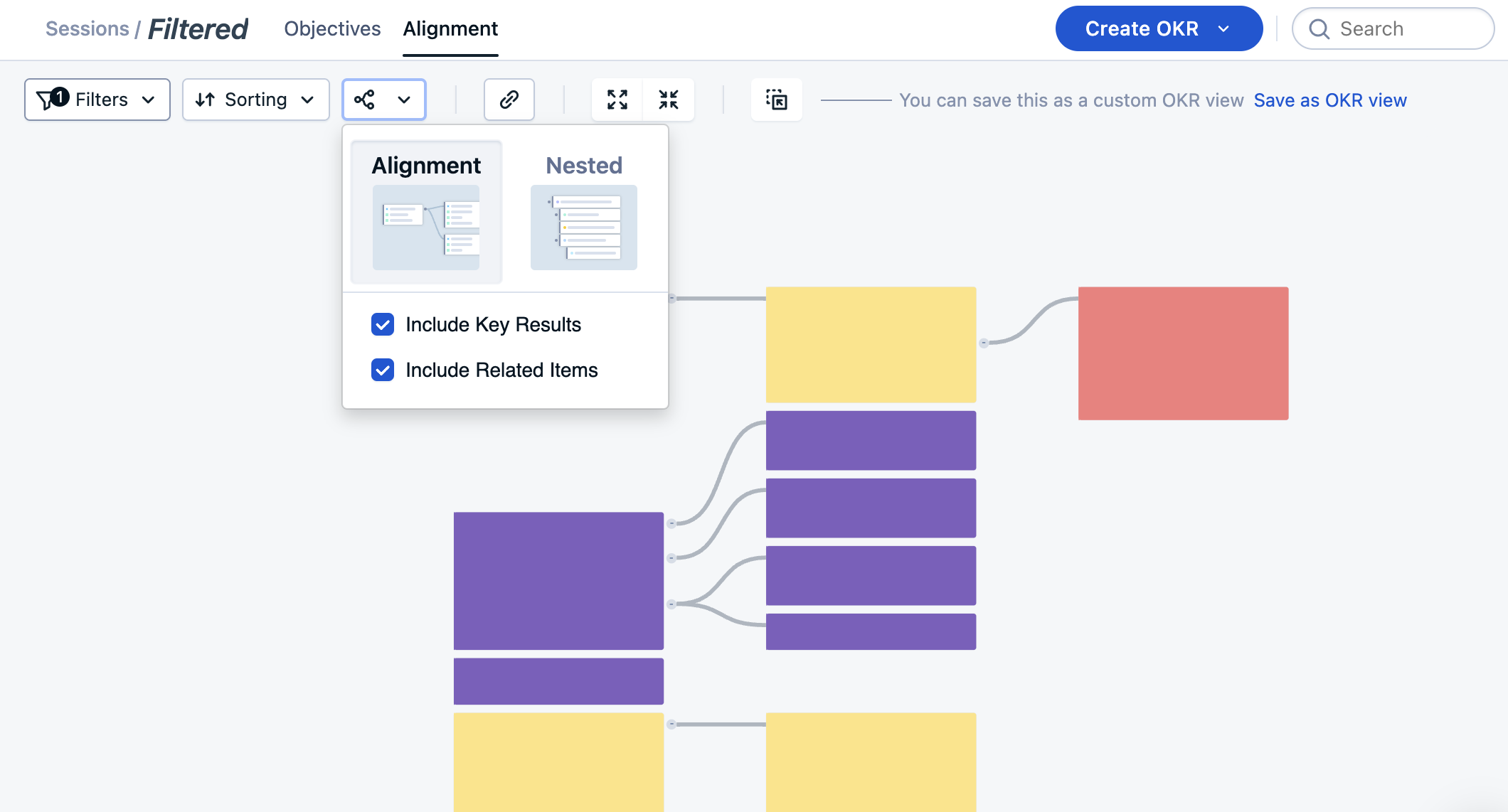 Follow an OKR
Now you can select to watch any Objective or Key Result, allowing you to receive notifications about changes, even for OKRs you are not a direct owner or contributor for. You will also find "OKRs watched by" as a new advanced filtering option. Learn more about watching an OKR.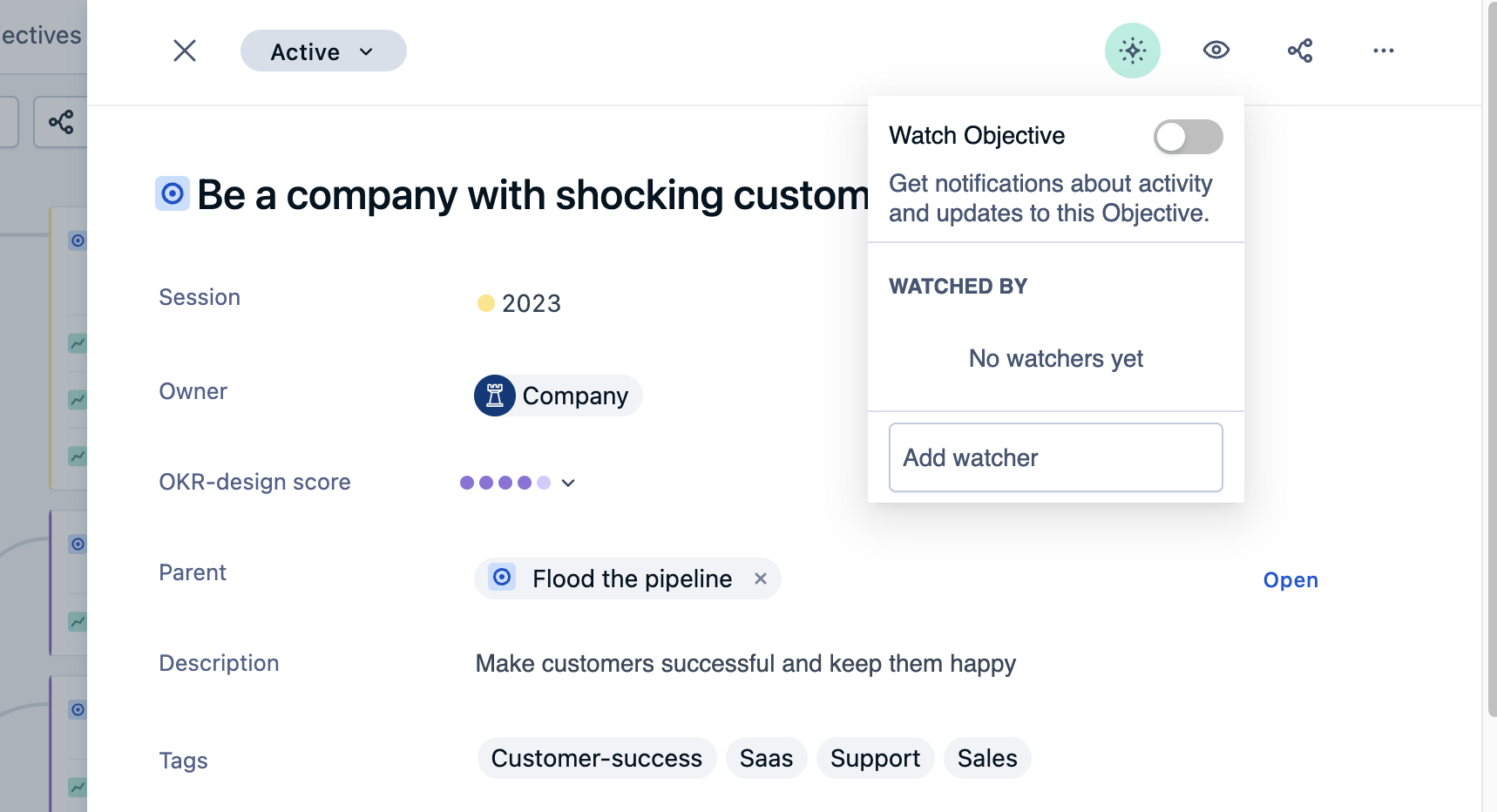 More flexible alignment across Sessions
You can have more flexible alignment options for Sessions, allowing you to align quarterly Sessions to annual Sessions, or to support more custom organization structures where Sessions represent departments or team cycles. Learn more about aligning Sessions.