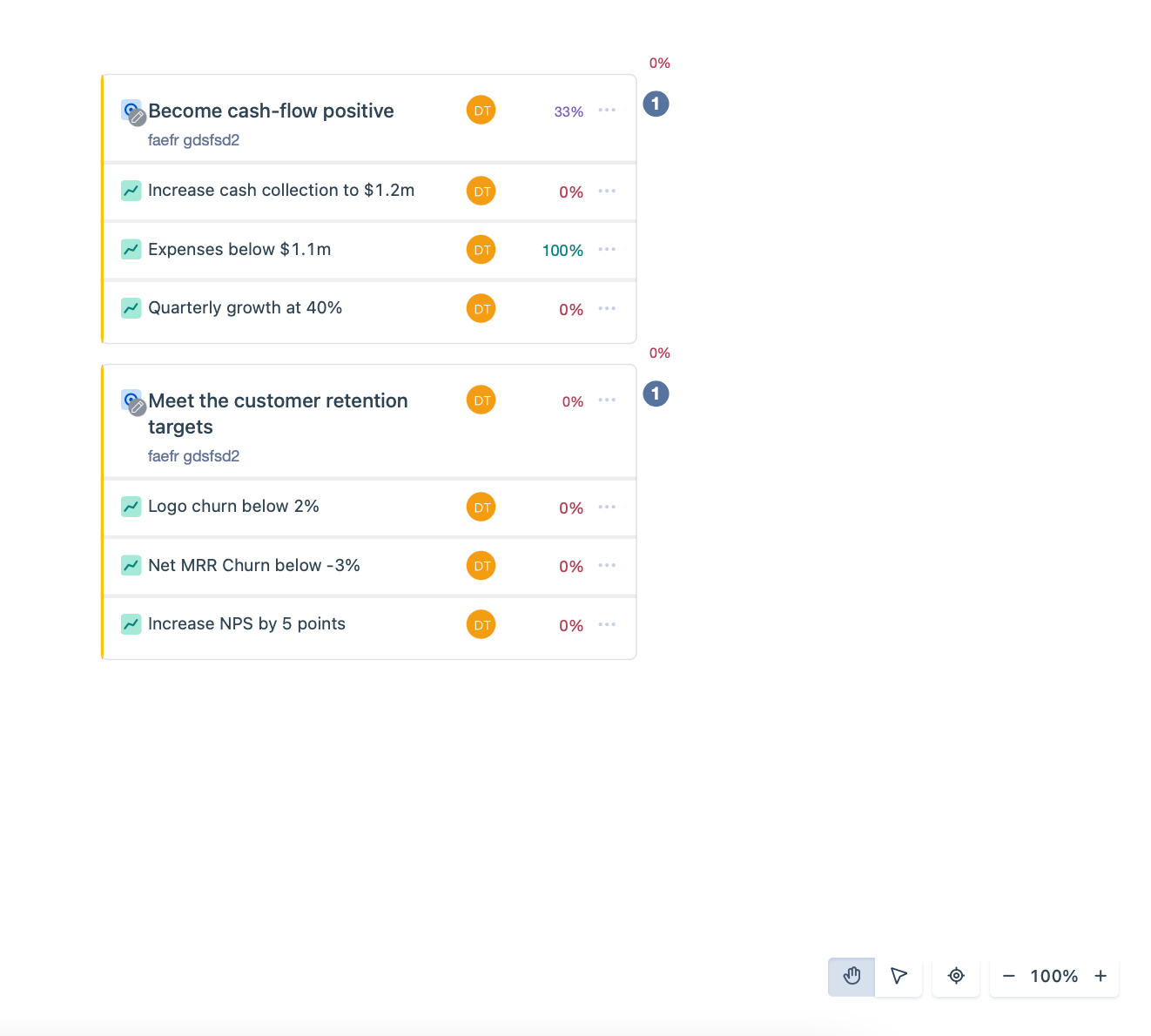 DATE:

AUTHOR:

Quantive Product Team

RELATED ROADMAP ITEMS:
🚀 New
💥 Scale
🏢 Enterprise
📍Quantive Results
New Pointer/Hand Tool for Navigating Whiteboards and Alignment View
DATE:
AUTHOR: Quantive Product Team
Following successful beta testing, we are delighted to release the new Pointer/Hand tool for navigating Whiteboards and Alignment view to all accounts. Whiteboards and Alignment View are 2 of the most used pages within Gtmhub. Whiteboards allow you to collaborate on ideas around the OKR process, whilst Alignment View provides transparency and allows you to see the bigger picture with how all OKRs are linked. Due to many companies' reliance on these key features of Gtmhub, we understand that both Whiteboards and Alignment View can become very expansive and thus hard to navigate. Not anymore - we've released the new Pointer/Hand tool to help navigate with ease.
Solution
To combat the cumbersome navigation, we have introduced the ability to switch between 2 navigation modes in Whiteboards and Alignment View, the Pointer and the Hand. The hand is the newest addition and allows users to "grab" the canvas by clicking on it, then move it using the mouse controls. This provides a better, more consistent navigation that's in line with other tools on the market, and makes navigating a breeze allowing you to find what you're looking for effortlessly.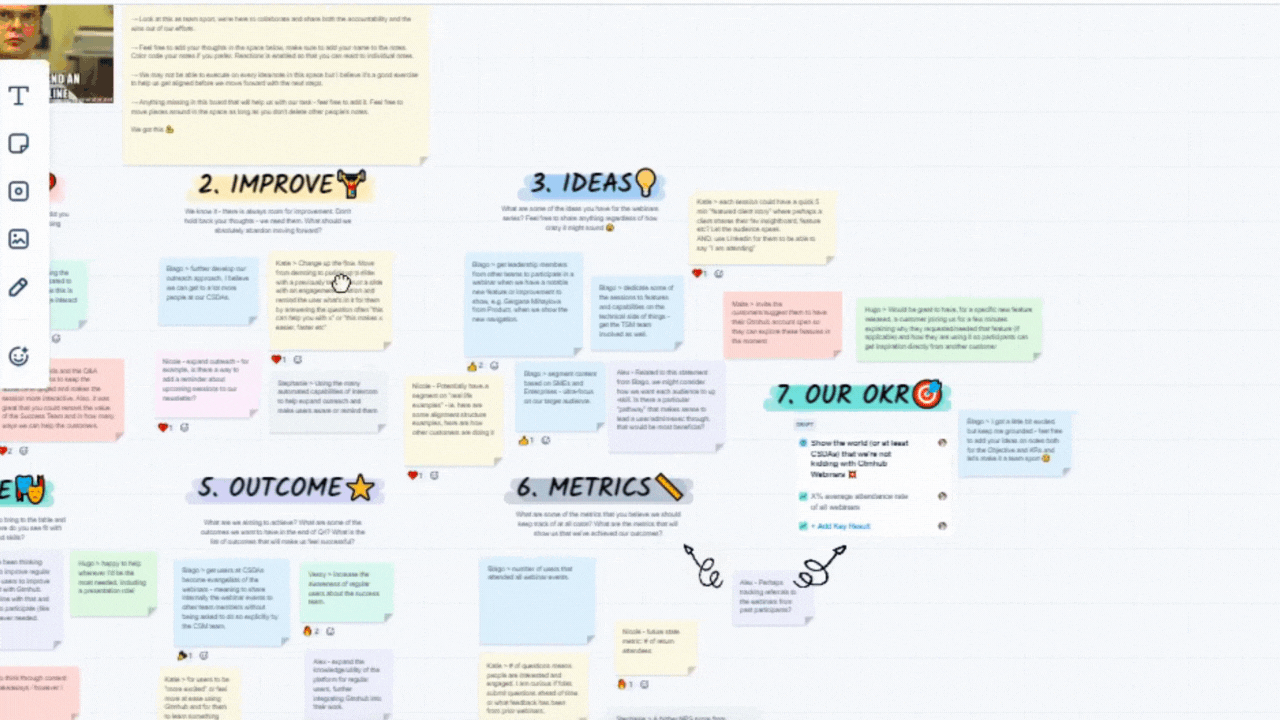 In both navigation modes, the zoom in and out functions remain available from controls on the canvas or by using keyboard shortcuts for Windows and Mac.
Want to learn more?
If you want to learn more about this feature, visit our help articles on working with Whiteboards and scrollbars and navigation in Alignment View.