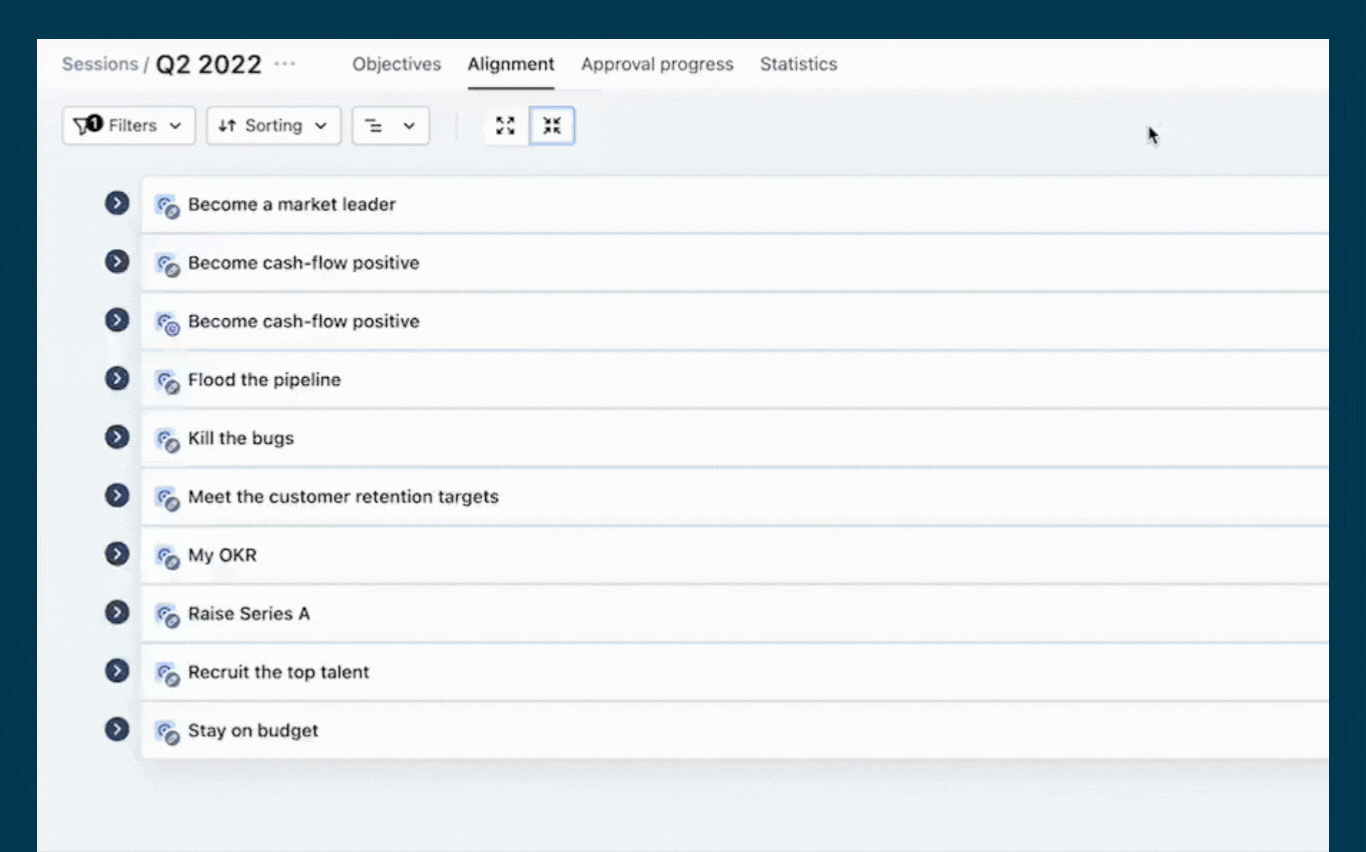 DATE:

AUTHOR:

Quantive Product Team

RELATED ROADMAP ITEMS:
New Nested Alignment View (phase 1)
DATE:
AUTHOR: Quantive Product Team
We have released the first phase of a new nested Alignment view in an effort to reduce the amount of time and effort required to draft, refine, and align multiple OKRs.
What's New
Here are the improvements you will find in the Alignment view:
Clearer UI Design
A new nested layout shows clearer alignment, including the ability to extract and expand to see only the information you want.

Display of Child Objectives
If a Key Result has a child Objective, it will now show under the parent Key Result

Visibility of Key Info
The current confidence level of OKRs and an icon for Approval Workflow status will now show in the Alignment view.

Quickly Add New OKRs
An ellipsis menu next to each Objective and Key Result opens a menu with the option to quickly add a new Key Result or Objective from wherever a user is at in the Alignment view.
These improvements will help save time for department managers and OKR champions, including paving the way for our Phase 2 improvements which will add additional filtering capabilities and features to further improve the ease of finding information quickly.

Want to try it out?
Login to your Gtmhub Account and visit the Alignment view tab to explore the new nested alignment.