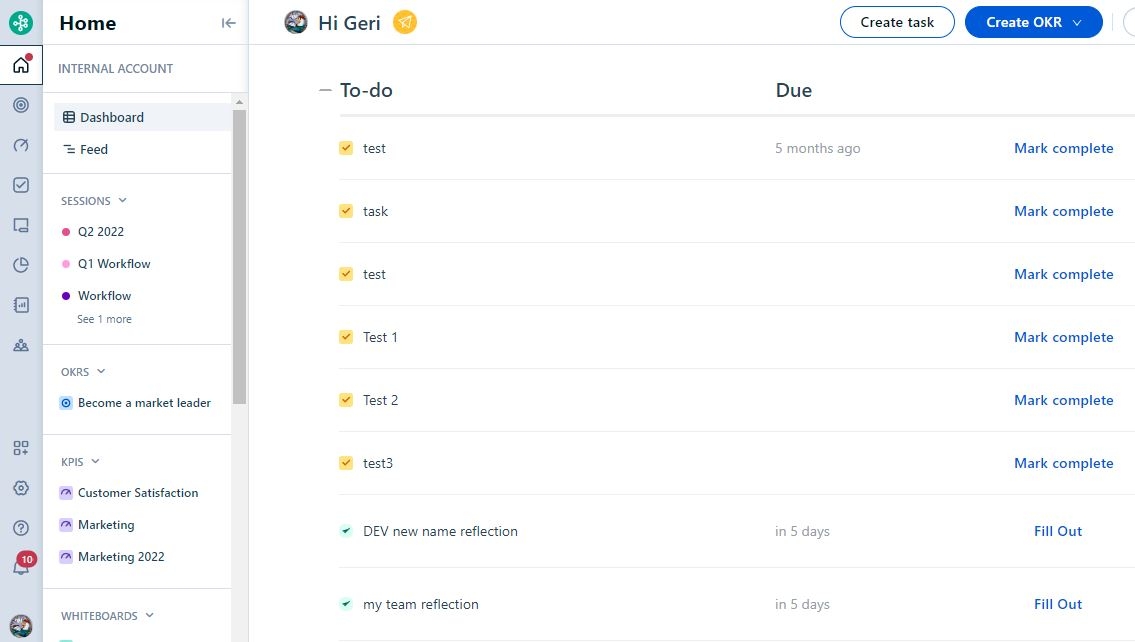 DATE:

AUTHOR:

Quantive Product Team

RELATED ROADMAP ITEMS:
Q1 Roadmap
✨ Improved
📍Quantive Results
New Navigation Experience
DATE:
AUTHOR: Quantive Product Team
In our continual strive for improvement and our pursuit of market-leading User Experience, we have released an updated navigation to all accounts. The updates centre around making a better user experience with a simplified user interface, allowing you to navigate quicker to what your looking for. The goal of this update is for our users to spend less time navigating the platform, and more time achieving their goals.
6 Focus Areas of Improvement
Here are the specific areas of the navigation our team has worked to improve:
Size of menu

Inconsistent sub-items

Inconsistent behavior

Inconsistent patterns

Prioritization of features

Inconsistency in Settings and Configuration
The main improvements we've made:
The main updates you'll see in the platform have been summarised in this video, as well as below:
Favorites
We previously added Favorites to Gtmhub to allow you to navigate to frequently used items within the platform quickly. We have made improvements to Favorites, including the ability to remove favorites from the sub-menu, add favorites using a "star" icon at the top of each page, and the ability to reorder favorites in the sub-menu using drag-and-drop.

Recent

We added the Recent section to help you quickly navigate between items you have previously opened in Quantive Results.

Suggested
We've added the Suggested section to make sure you're always up to date on things that may interest you. Typical items in the Suggested section are items in Quantive Results that are owned by your team or members of your team. Check it out for yourself.

Personalization

We've added the ability to customize the theme colour of your Quantive Results interface to give each user a more pleasant experience. Choose from one of three theme colours that suits your preference.
Want to learn more?
To learn more about our new navigation, visit our help articles on how to use Favorites, smart navigating using Recent, smart navigating using Suggested, as well as how to update your theme colour with Personalization.