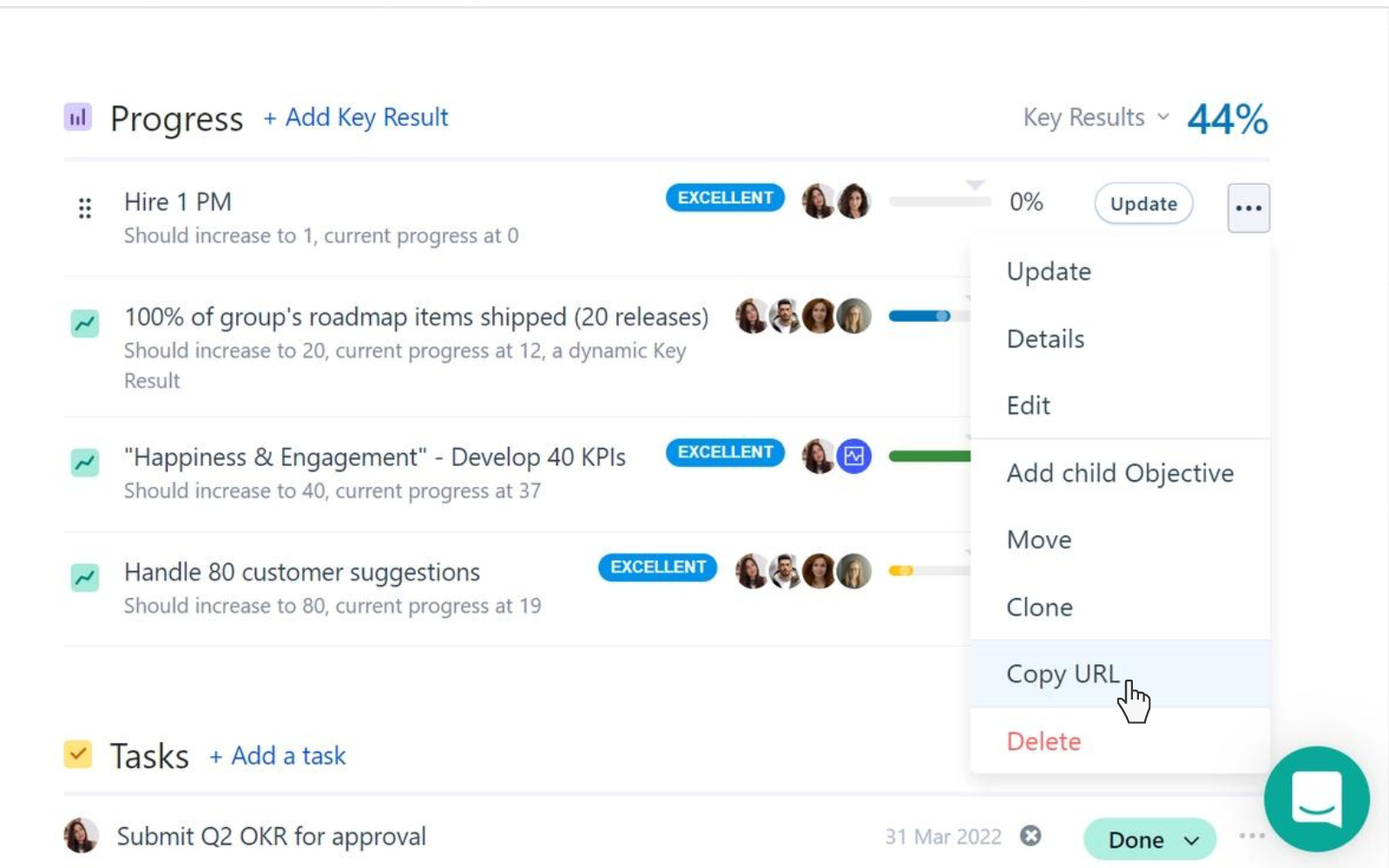 DATE:

AUTHOR:

Quantive Product Team

RELATED ROADMAP ITEMS:
✨ Improved
🚩 Essentials
💥 Scale
🏢 Enterprise
📍Quantive Results
Link Directly to a Key Result with New Shareable URLs
DATE:
AUTHOR: Quantive Product Team
Aligning OKRs is one of the most powerful ways to showcase how the work of each team is supporting the entire organization. Customers find it useful that they can click in the ellipsis menu on an Objective in Alignment view to "Get shareable URL" that links directly to the Objective. We are bringing this same capability to all Key Results in Gtmhub.
Directly Link to Specific Key Results
Now whether you would like to highlight an entire Objective or only specific Key Results, you can get a shareable URL from the ellipsis menu and paste it anywhere. Here are two specific ways this improvement will help you:
Make Communication Around OKRs Easier
When discussing Key Results with others, link directly to the Key Result in Slack, MS Teams, or email and allow others to pull up the exact Key Result with one click.

Spend Less Time Searching in Alignment
The more Objectives and Key Results that exist, the more time it can take to find the right information. Linking directly to Key Results saves everyone time looking.

Want to try it out?
Go to a Key Result in your Gtmhub Account and click the ellipsis menu to start sharing or visit our help article to learn more.