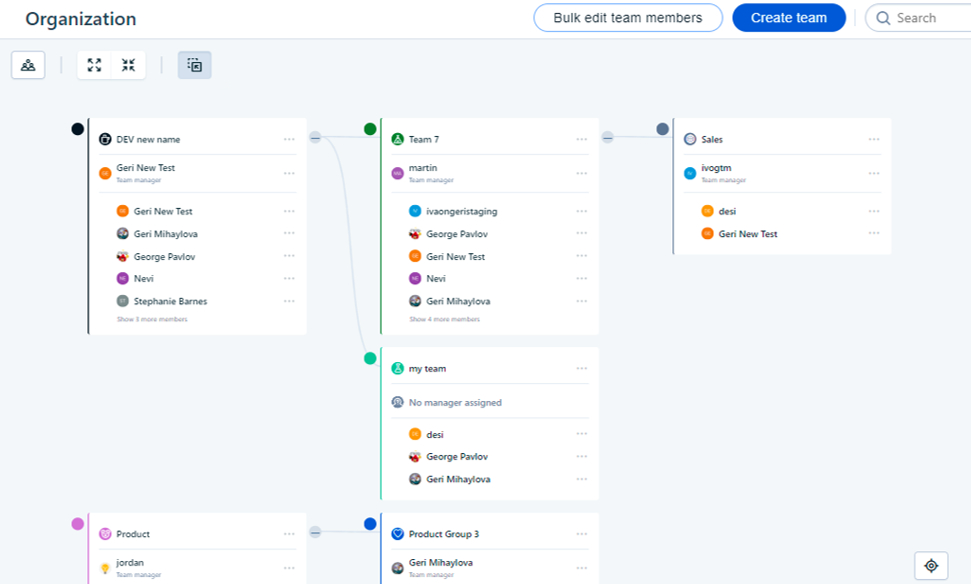 DATE:

AUTHOR:

Quantive Product Team

RELATED ROADMAP ITEMS:
Q3 Roadmap
✨ Improved
🚩 Essentials
💥 Scale
🏢 Enterprise
📍Quantive Results
Improved Org Chart - Quickly Manage Teams and Members at Scale
DATE:
AUTHOR: Quantive Product Team
Gtmhub and the OKR methodology are designed to help your organisation close the strategy execution gap and grow. As part of this growth, it's likely you will have to increase your capacity with new hires and recruitment, either adding new employees, teams or departments. It's also not uncommon for employees to move on, or for teams to be realigned. To help with this, we have created the new Gtmhub org chart to make it easier and quicker to manage your employee updates.
Improvements to Org Chart Usability
To add to the usability of the Org Chart, we have followed the same functionality logic as the alignment tree view. We have added options to collapse team members, expand all and collapse all teams allowing you to get the level of detail you require easily.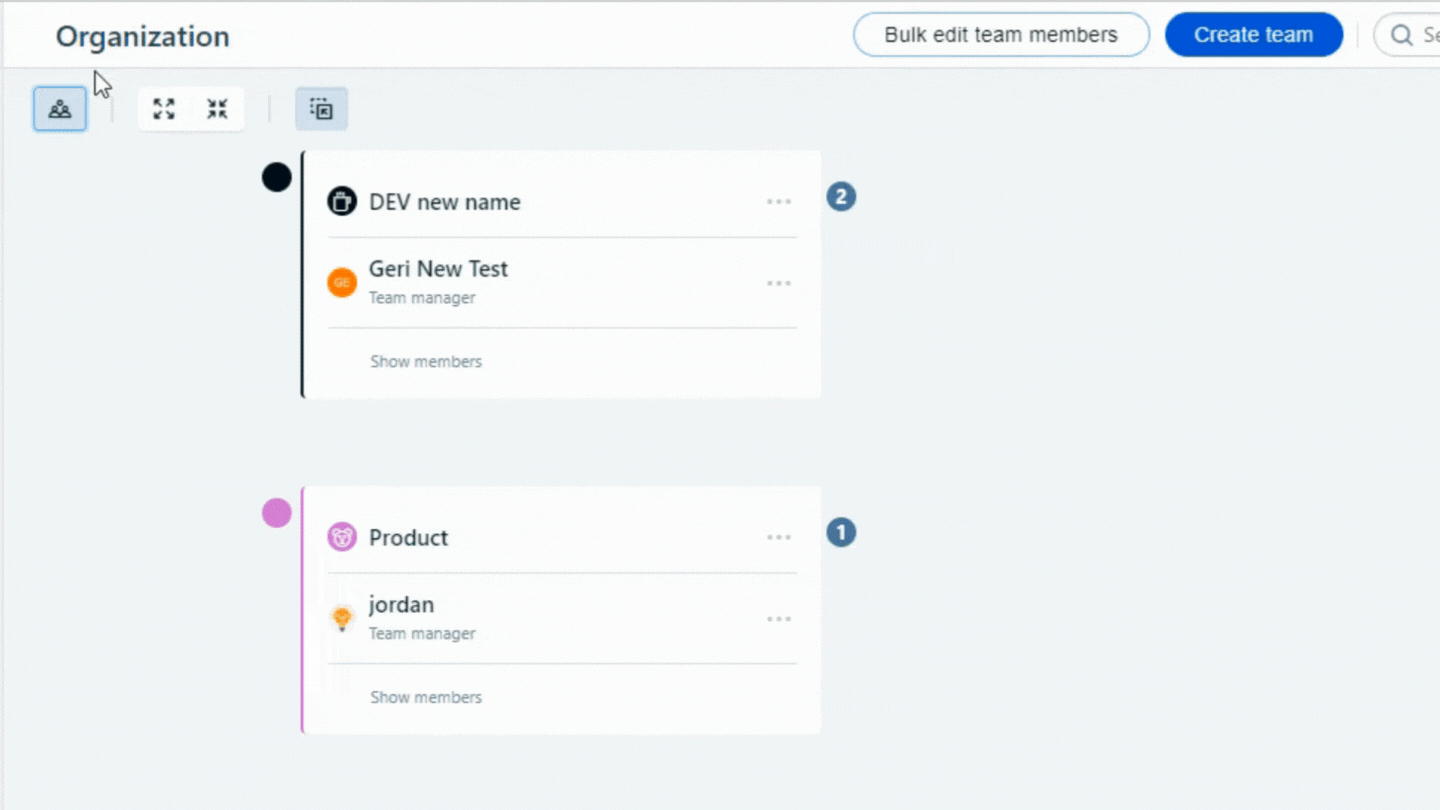 Oftentimes, users will want to scroll in and out to see different perspectives and understand which teams are connected, get a closer look at a team, or get a birds-eye view of the organisation as a whole. To help with this, we have improved the zoom function allowing you to scroll in and out.
To navigate between teams is also a breeze, simply click on any of the white space and you can drag it to move your view around the screen. Once you're finished exploring, to quickly navigate back to the original view we have added the recentre button in the bottom right corner, similar to the Alignment view.
Improvements to Org Chart Functionality
We have also improved the functionality of the Org Chart, allowing you to do more without having to change pages. We've made it easier for everyone to access Team and Employee profiles directly from the Org Chart by simply clicking on the Team or Employee you wish to see.
For anyone with Manage People permissions, you can now directly remove team members or managers from the team, create child teams or delete teams. To do this, simply click the ellipsis menu next to the employee or team you wish to edit.
We've also made it easier to rearrange the organisation's structure, using drag and drop to move teams, child teams and employees to different positions within the Org Chart.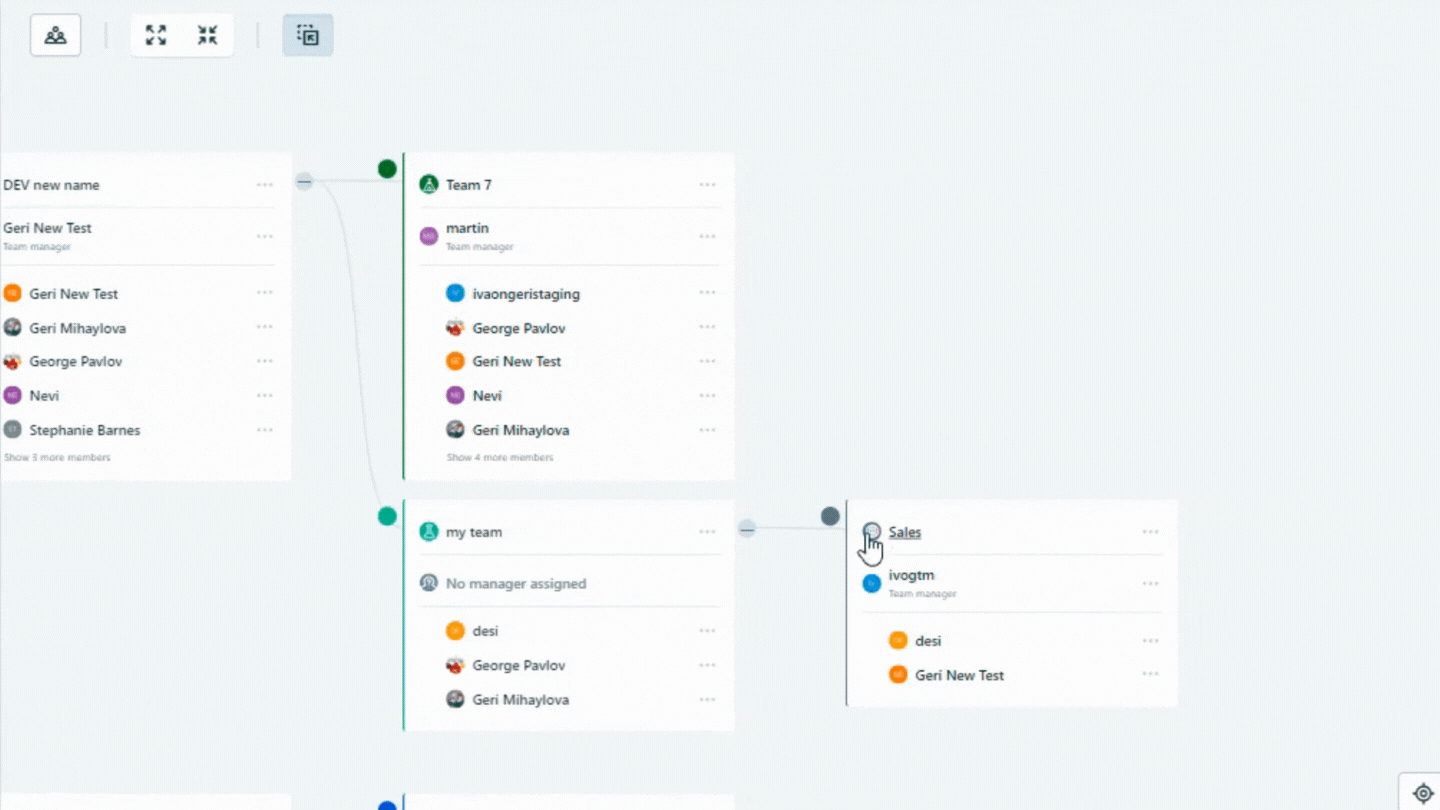 Want to learn more?
To learn more, check out the updates in Gtmhub for yourself, or, visit the help article here.