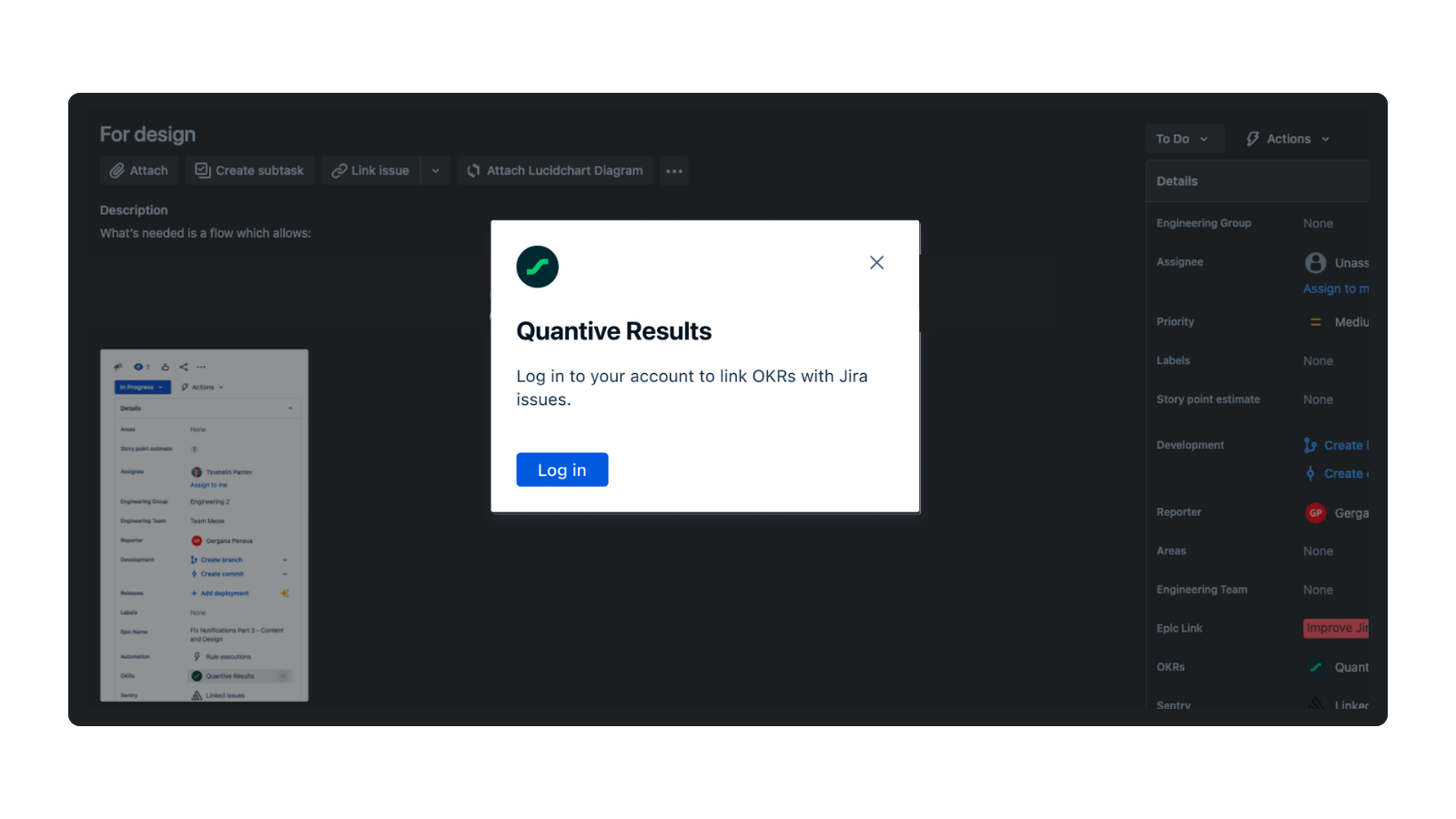 DATE:

AUTHOR:

Quantive Product Team
Q4 Roadmap
✨ Improved
💥 Scale
🏢 Enterprise
📍Quantive Results
Enhanced Security with OAuth Authentication Flow in Quantive Results' Jira Plugin
DATE:
AUTHOR: Quantive Product Team
An updated Quantive Results' Plugin for Jira is now available with a significant improvement to our authentication system. In version 4, we have transitioned from Basic Authentication to OAuth for a more secure and seamless user experience.
This new version can be found in the Atlassian marketplace for download here.
What's new in version 4.1.0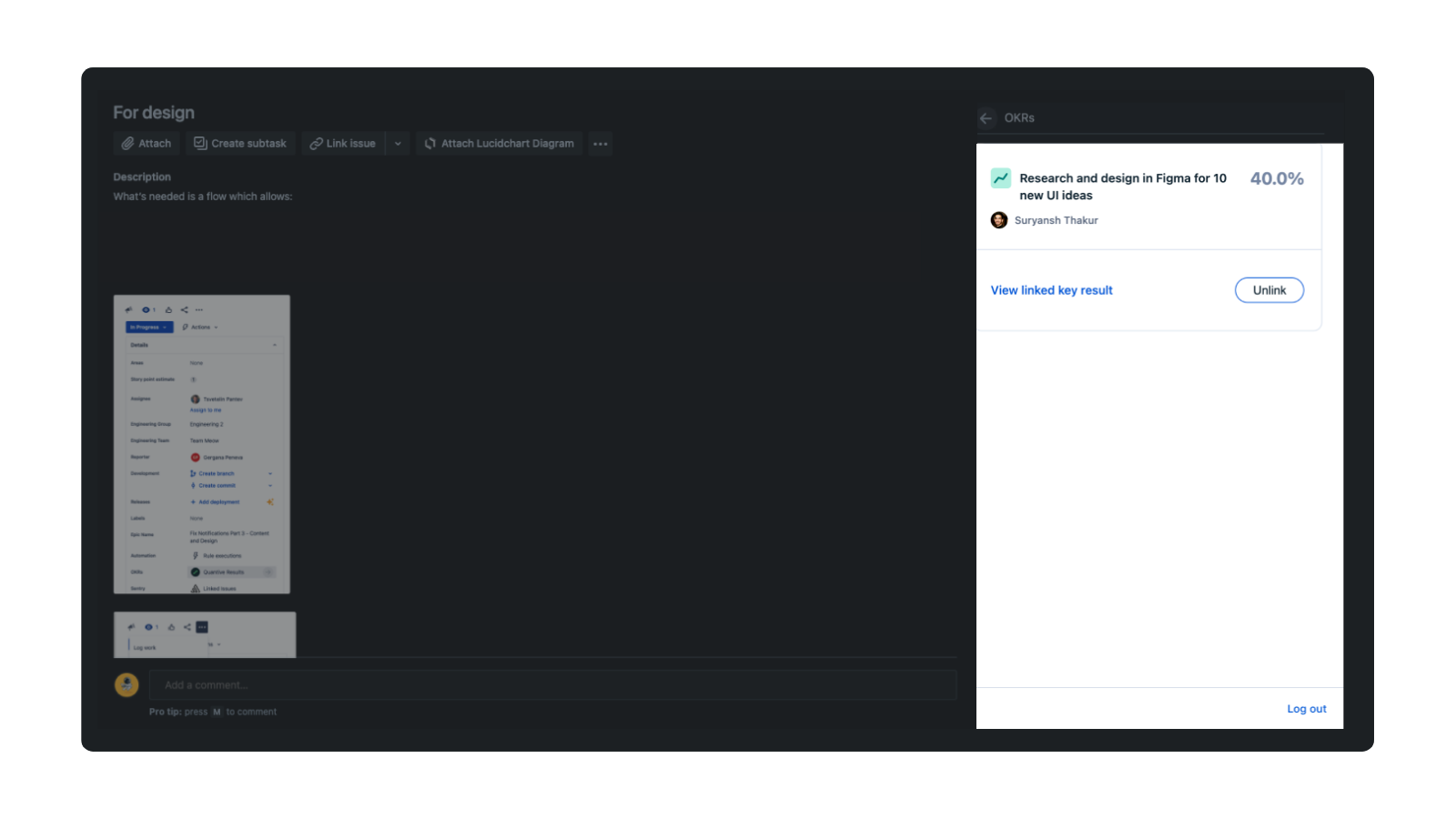 Upon updating the Plugin to version 4.1.0, you will get:
Enhanced Security
OAuth provides a more robust and secure authentication mechanism than Basic Authentication, ensuring the safety of your account information.

Improved user-based access
Logging in through Quantive credentials enables access based on the roles and permissions of a user's Quantive profile.

More access to OKRs
The new authentication flow gives users direct access to all the OKRs visible to them in Quantive Results, including private ones not displayed in the previous plugin version.
Enabling the updated Plugin in Jira
Updating to the improved Quantive Results' Plugin in Jira requires a few simple steps:

Download the newest version 4.1.0. from the Atlassian marketplace here.

After logging in to your Jira account, navigate to Manage Apps under Settings

Select the Quantive Results Plugin Settings option from the left-side navigation

Configure the plugin with the details you copied from your Quantive Results' Account

Click on the "save" button

Every user will now be prompted to log in with their Quantive Results' credentials to get access to OKRs based on their role and permissions in their Quantive Results' profile.
Visit our help article here for more details on installing the Plugin for the first time and configuring workflows.
Availability
The Quantive Results and Jira Plugin is available for all customers on Scale or Enterprise plans.