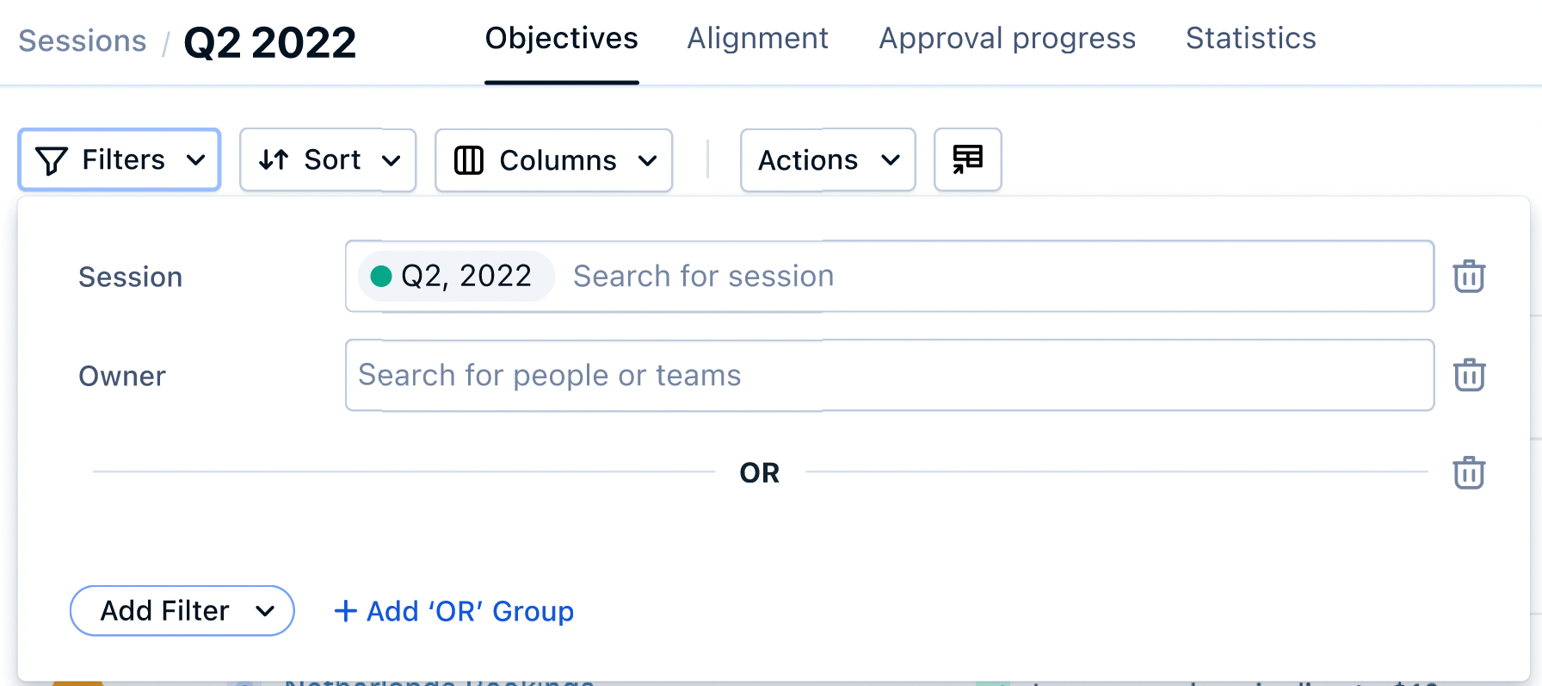 DATE:

AUTHOR:

Quantive Product Team

RELATED ROADMAP ITEMS:
Q3 Roadmap
✨ Improved
💥 Scale
🏢 Enterprise
📍Quantive Results
Enhance Filters with AND/OR Operators
DATE:
AUTHOR: Quantive Product Team
Filters are used to quickly find items within Gtmhub, and reduce the time spent searching. Filters are often necessary for analytics-type screen and dashboards, where users won't be filtering the number of results, but rather the scope or type of data displayed.
Improvements
Previously, filtering only supported AND operator, meaning that for values to be included all conditions needed to be met. This can be problematic when filtering, so to overcome this we have introduced the OR operator to filters. Now, when filtering, you can use the OR operator to display results where at least one condition is met.
Solution
We have implemented AND/OR filters to add greater filtering abilities, a use case for this can be seen below.
Filter for:
All OKRs that

I either own

OR have created

AND are in the Session Q2 2022
Want to learn more?
For more information, visit our help article on how to filter and sort objects.