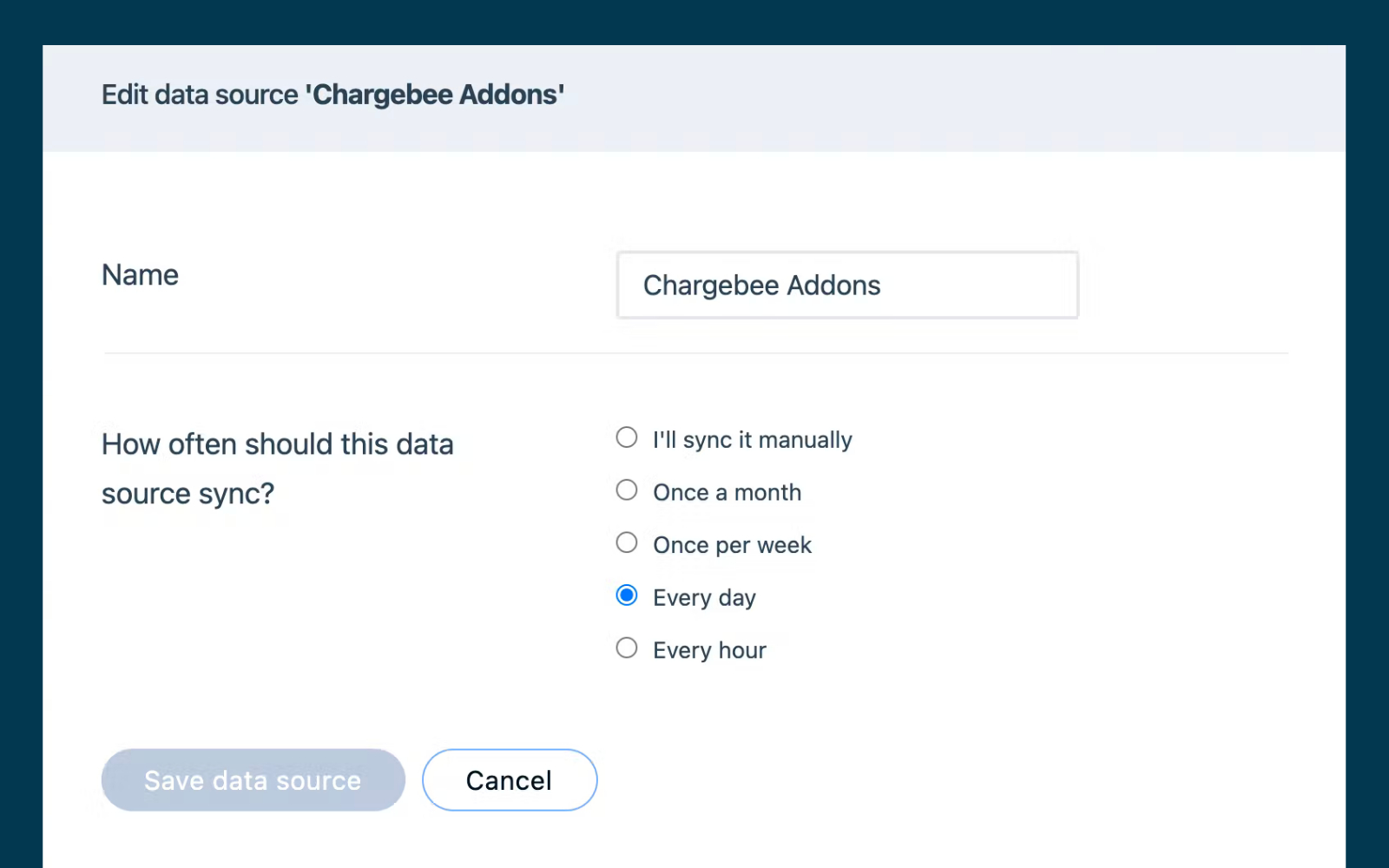 DATE:

AUTHOR:

Quantive Product Team

RELATED ROADMAP ITEMS:
Customize the Sync Schedule of Data Sources
DATE:
AUTHOR: Quantive Product Team
Data sources use an established connection to a third-party system to pull data into Gtmhub and ease the burden of reporting by having all your business data in one place. When evaluating how our customers use data sources and set up recurring sync, we have found most prefer to have this data synced on a specific day and time, rather than on a generic "once per week" sync.
Want to have a data source synced every Sunday at midnight? We now have you covered.
Customize Your Sync Schedule
Now you can set specific days and times for your data sources to sync including:
Manually

Once a month on a specific day and time

Once per week on a specific day and time

Every day at a specific time

Every hour

Want to try it out?
Login to your Gtmhub account and customize the sync schedule on an existing data source or visit our help article on how to install new integrations.