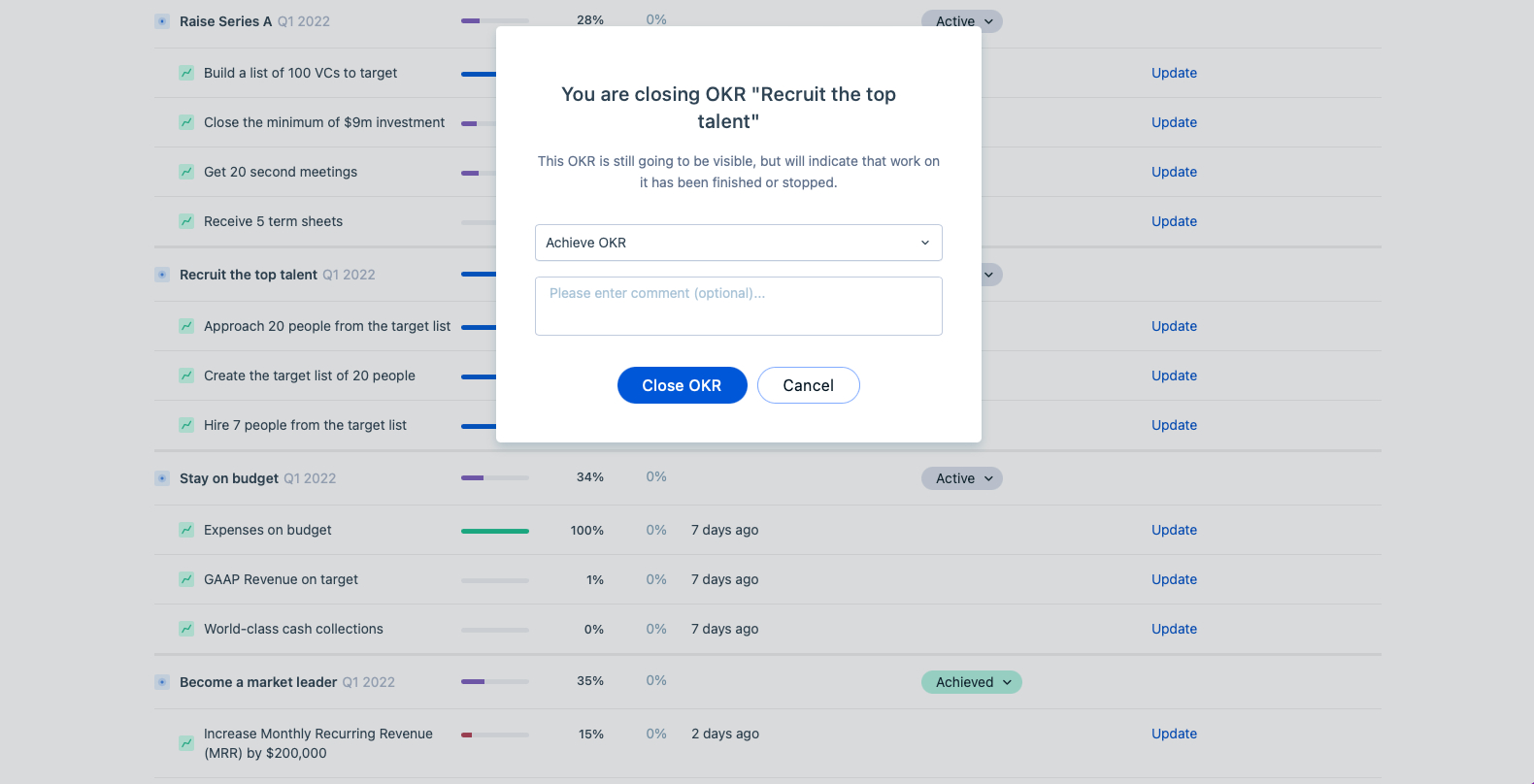 DATE:

AUTHOR:

Quantive Product Team

RELATED ROADMAP ITEMS:
🚀 New
🚩 Essentials
💥 Scale
🏢 Enterprise
DATE:
AUTHOR: Quantive Product Team
Work might stop on an OKR for different reasons: the Key Results might have been reached early, or maybe the company decided to pivot and realign resources based on new information obtained during the OKR cadence period. To help improve transparency and focus, we have provided a quick and easy way to mark the work on a given Objective as done - either Achieved or Abandoned.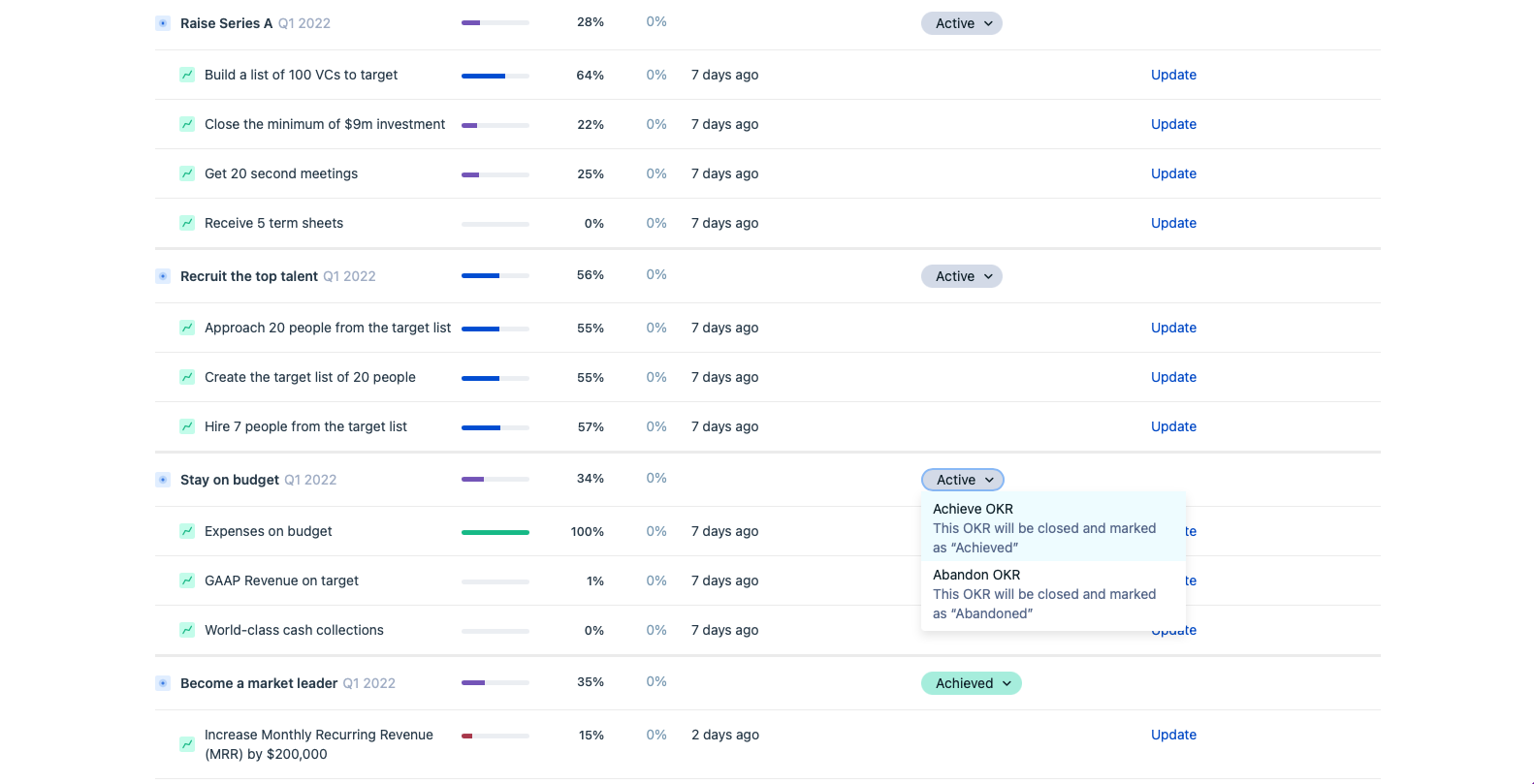 After closing out an Objective, the user will stop receiving notifications to update the closed OKR and will have the ability to reverse the state later if needed. Furthermore, any other team members and stakeholders associated with that Objective will be notified that its state has changed. The ability to view the OKR progress, comment, and retrieve Insights will still be available for closed OKRs.
To learn more, visit our help article on how to use OKR states.