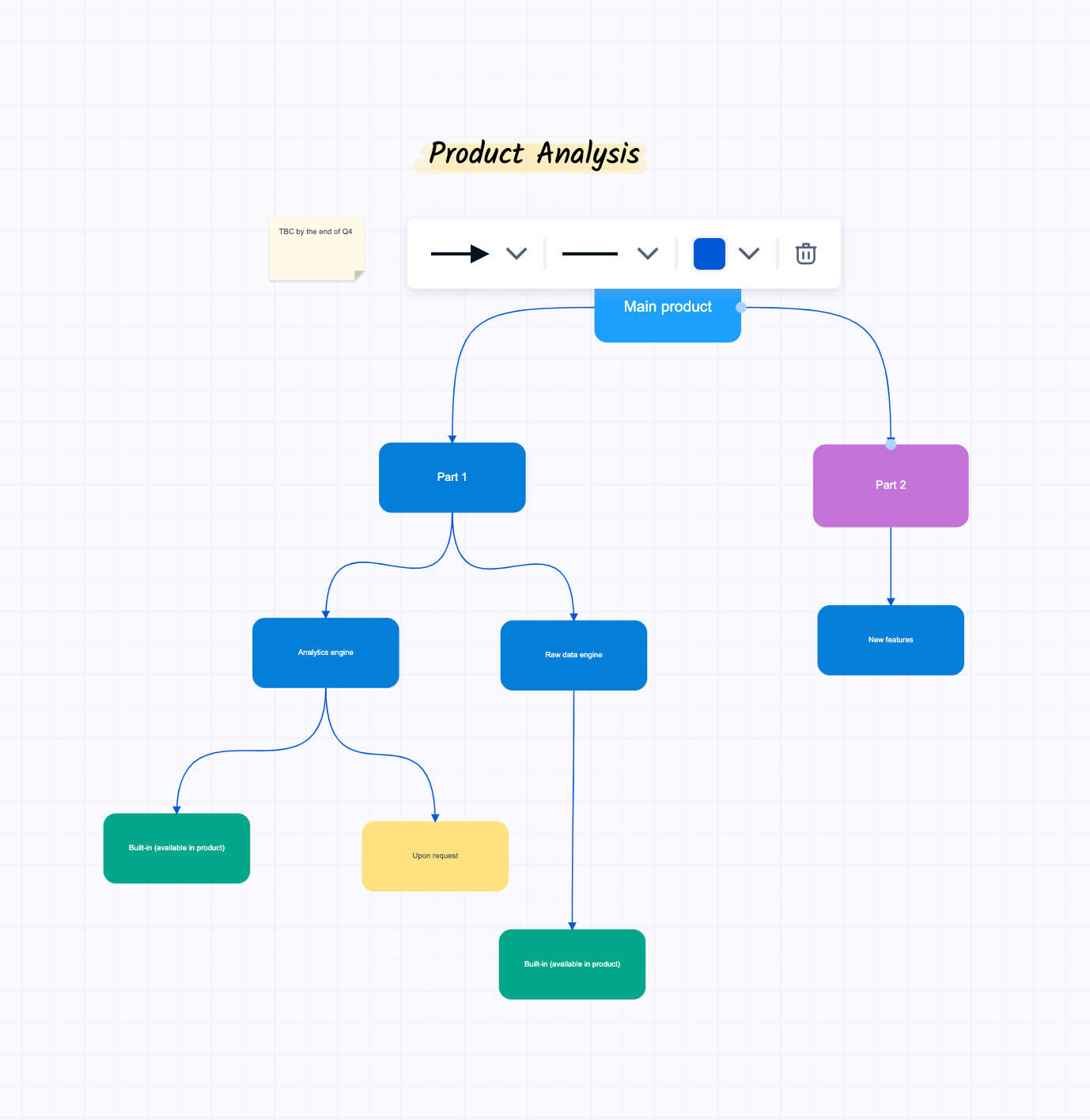 DATE:

AUTHOR:

Quantive Product Team

RELATED ROADMAP ITEMS:
Add Shapes to your Whiteboards (Beta)
DATE:
AUTHOR: Quantive Product Team
We are excited to announce that we have released, in beta, the ability to add shapes to your Whiteboards. Traditionally, many businesses use Whiteboards to collaborate and communicate ideas around the OKR process - from drafting and aligning OKRs to retrospectives. With the addition of Shapes in Whiteboards, we are extending the usage of the core Whiteboards tool.
Shapes in Whiteboards
Previously, Whiteboards were mainly used for OKR meetings, but with this update, we're moving towards a more powerful collaborative whiteboarding tool to host meetings, build flow-charts and more.
When creating Whiteboards, users will now have the ability to have the ability to add different types of shapes on the Whiteboards to help illustrate their work. Once in the Whiteboard, you can add text to the shape and change their colours to help group ideas.
You can also link shapes within the Whiteboard using the arrows or connectors. Simply click on one of the shapes you would like to link, then select the arrow and drag it to connect to the second shape. You can also edit the direction of the arrow and its colour.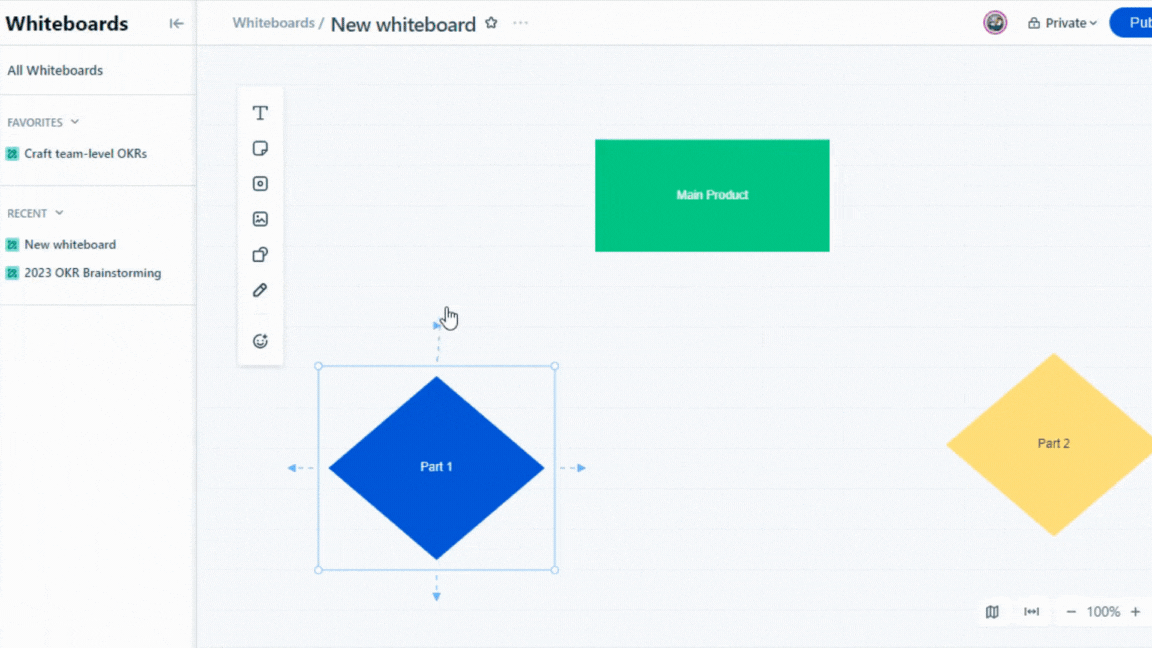 Want to learn more?
If you want to learn more about how to use Shapes in Whiteboards, or how to unlock the most value from your Whiteboards, visit our help article on working with Whiteboards.
Want to be included in this, and future, Beta releases?
If you would like to be entered into the pool of Gtmhub testers, and receive early access to feature releases, please enter your details and signup via the form here.