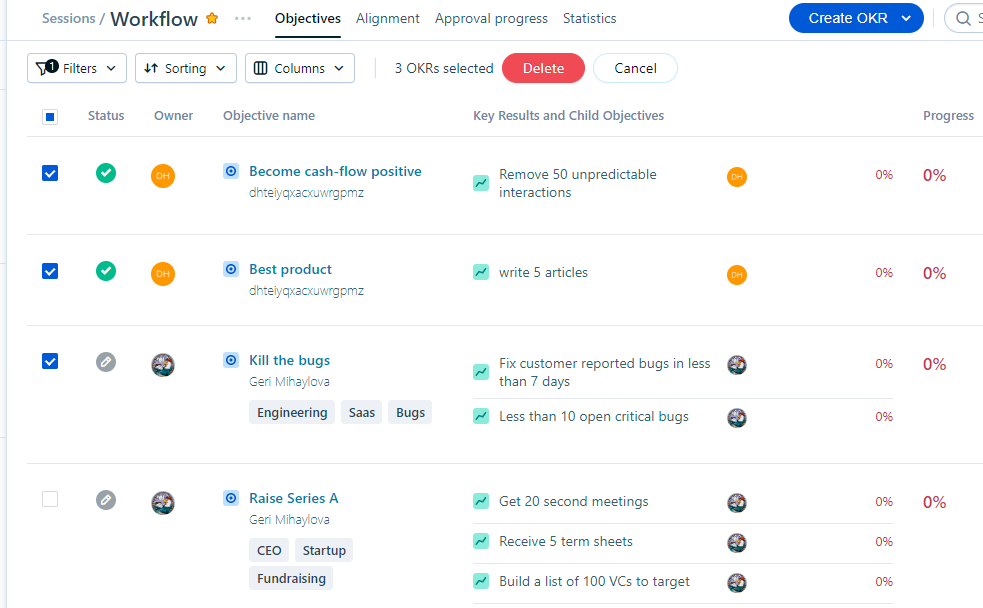 DATE:

AUTHOR:

Quantive Product Team
Q3 Roadmap
🚀 New
💥 Scale
🏢 Enterprise
📍Quantive Results
Ability to Bulk Delete Items
DATE:
AUTHOR: Quantive Product Team
Some Organizations like to keep the same OKRs between Quarters. To do this, they are cloning the old OKRs into the new Session, updating the KRs and deleting the unnecessary or outdated OKRs. To aid with this process, we have deployed the ability to Bulk Delete OKRs. This saves the tedious and time-consuming process of deleting the OKRs one-by-one.
Solution
We have added the ability to bulk delete items in the Actions menu. Simply click Delete from the Actions menu and it will bring up checkboxes on the left-hand side of the OKRs. You can then select the OKRs you wish to delete, and delete them all in one go.